Evelyn Lee is the founder of the internationally acclaimed Taiwanese noodle brand Kung-Fu Mama and while her petite frame and gentle incredibly polite manner are not necessarily consistent with your average female powerhouse, rest assured, Lee is a true force to be reckoned with.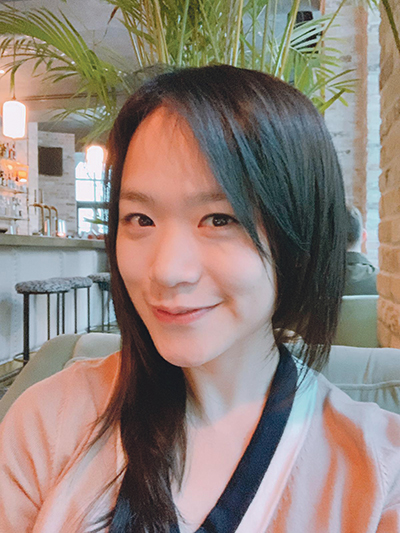 Growing up and studying in her native Taiwan, Lee graduated from the Fujen Catholic University in 2008 with a degree in French & English Literature and showed early entrepreneurial flair when at the tender age of 22 – pretty much straight after finishing university – she decided to set up a small online operation selling fresh and frozen noodles.
The business soon took off and customers regularly flocked to the site to access the sought-after noodles, which were deemed to be superior in taste and quality to other products on the market. As is so often the case, Lady Luck did play a small part in boosting the success of the company in the early days, when Lee's noodles were featured on a popular Taiwan TV show which profiled the latest great food and drink finds.
Recognising that this was fast becoming a strong and clearly viable enterprise, Lee needed to make some important decisions. Such was the demand for the noodles which were being made in a small factory, it was proving difficult to keep up with the increasing number of orders. When customers began asking if Lee would consider opening up a restaurant where the same noodles could be enjoyed, it appeared to be the next logical step. Fast forward to 2010 and Lee and her now husband, Chris Hsu, were heading up a small restaurant empire with no less than four eateries running at the same time.
While the experience was profitable and highly rewarding, astute Lee recognised that this was not the best business model from which to build a global brand and the young couple made the brave move to close all of the restaurants and return to the original digital platform to drive sales. In addition, Kung-Fu Mama moved from a fresh/frozen format to an ambient product, immediately opening up a raft of new routes to market, both in Taiwan and overseas. The brand quickly evolved, developing a range of variants and hitting the major international trade shows such as Anuga, IFE and SIAL holding its own amongst the stiff competition.
These shows proved another turning point. Lee identified a key issue which needed addressing. Selling sun-dried instant Taiwanese noodles, outside of Taiwan represented a major challenge. Unlike Korean, Chinese or Thai brands, Kung-Fu Mama lacked the same country of origin heritage and the quality of the product commanded a premium price. It was evident that no distributor was going to do the product justice. Never one to be phased by a challenge, Lee – who was raised in a single parent family and had never previously travelled abroad – and her husband made a leap of faith and moved to the UK to set up their own distribution business.
Arriving in the UK in 2019, the industrious couple set about making a name for Taiwanese noodles and in a relatively short space of time, their brand has become synonymous with authentic, great tasting noodle-based meals which deliver on taste but with none of the MSG, artificial flavours or colourings associated with the traditional instant noodle proposition. Winning a number of prestigious international awards over the last few years including iTQi (International Taste Institute) Superior Taste Award 2018, Monde Selection Quality Award 2018 (Bronze) and a Great Taste Award 2019 from the Guild of Fine Food has not only boosted the credibility of the brand – it has also provided a strong launch platform for other Taiwanese food brands.
Ever the entrepreneur, Lee is now on a new mission. To introduce the benefits of Taiwanese food to the world and to put Taiwan firmly on the map as the new kid on the block for innovative, quality food exports from Asia. Her plan has the backing of the Taiwanese Tourism bureau and she has been in meetings with the Taiwan Ambassador in the UK.
Helping her bring this idea to fruition is Charlie Turnbull, the founder of Delishops, the new online platform designed to connect speciality food and drink producers with buyers from premium fine food stores, delicatessens and farm shops. And so, the idea of a Taiwanese Food Expo was born, enabling trending and artisan food and drink makers from Taiwan to showcase their goods to the very best in the fine food retail and hospitality sectors.
The event takes place on 30/31st March 2021 and will see samples delivered from the 17 participating Taiwanese producers ahead of the Expo. Buyers have the opportunity to register their place to receive food and drink samples to trial and to schedule in time to 'meet the makers' when they take to the online stage, to introduce their products and discuss the benefits for the UK market.
Taiwan's list of hottest food exports includes noodles, the insanely popular bubble tea (combination of tea, milk and 'bubbles' made from pearls of tapioca) which is a sweet drink/dessert that has stormed the international market in recent years, cooking sauces, snacks and soy sauce. Current figures show that the value of the Taiwan food exports is growing at 2.5%, with the USA, Southeast Asia, China and Japan importing the lion's share of products.
But Lee is keen for the rest of the world to wake up to the wonders of food and drink from Taiwan. "If you buy a food product from Asia, currently most people would automatically assume that it will have originated from either China, Japan or Thailand. Taiwan simply doesn't figure on their radar. It's time to introduce more people to the great taste, exceptional quality and phenomenal diversity of food from Taiwan. As a country which represents the world's 21st largest economy, Taiwan enjoys a true smorgasbord of food and drink offerings due its own unique food history and the many regional Asian influences, providing access to a wealth or original tastes and inspirational flavour experiences. The country's food and drinks sector is one of the fastest-growing markets so there is also a great opportunity for UK brands to establish a retail presence there. The way in which Taiwan handled the outbreak of COVID-19 – the company took early precautions and unlike the rest of the world, during 2020 residents have been able to live a normal life – is indicative of its commitment to health and hygiene and should provide reassurance of Taiwan's credentials as a source of clean, high quality food. The country is ready to make its mark and begin a new era which will see Taiwan heralded as an exciting and new emerging market, creating a whole new category within the food and drink industry."
The UK is very much a developing market for Taiwan's food producers. But if Lee's past track record is anything to go by, it won't be long before Taiwanese food and drink can hold its own within the Asian competitor foodscape.