Food and Drink Matters is extremely pleased to present Robins Packing with its highly sought after Editors Recommendation profile for their dedication to provide customers with exceptional products and services in the retail packaging industry for over 85 years.

Back in 1930, founder Ernest Robins established the company after realising a gap in the market for merchandise packaging. From there he developed an enterprise to effectively fill this gap and received a fan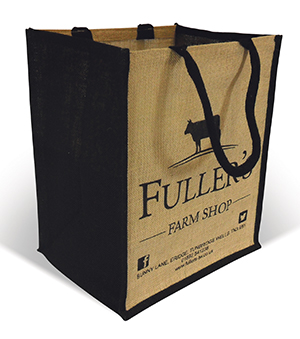 tastic response from customers. Over the years the brand continued to thrive and expanded to stock a whole host of plain and printed products in a variety of materials, styles, colours and weights.
Today, the company is run by Ernest's grandson Peter Robins who, along with a dedicated team, continues to provide the personal and efficient service that Ernest started and maintain the first-class reputation they have built over more than 85 years. A real frontrunner in the industry, Robins boasts an extensive supply of plain and printed carrier bags and provides innovative solutions that cater to all requirements and budgets.
"Although part of a fairly small, niche market, we still managed to branch out and extend our range of products," commented Peter. "Our services include the provision of specially printed packaging and carrier bags, as well as the supply of polythene options and more upmarket items such as twist, rope or ribbon handle paper carrier bags that have the option of being laminated, embossed and produced with a hot foil design.
"We have worked in accordance with high street stores, marketing companies, printers and agents, but we also supply smaller businesses and individual outlets. We have provided plain stock for everyday use for schools, colleges, universities and the NHS, and created bespoke printed bags for high street retailers and the like due to the fact that our range is so incredibly broad."
Robins Packaging has proven a popular choice with multiple catering businesses; firms which utilise these standard and branded takeaway bags to impress their esteemed clientele. The family-run, Canterbury-based company has worked for the likes of many big names including Vodafone, Marks & Spencer, Burger King and Universal Studios as well as other blue chip and high street chains.
"Our experience, and the quality of our experience, cannot be improved upon," he continued. "This is one of our key differentiators from our competitors; we don't have a high turnover of staff, so our employees are all incredibly knowledgeable and have lots of familiarity working in the sector.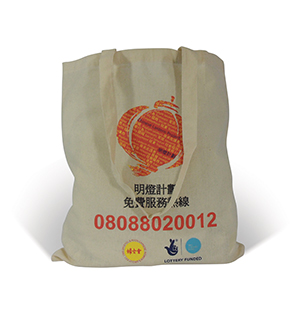 "We are honest and work with integrity – we won't secure business under false pretences; we do our upmost to ensure that customers are happy and kept in the loop (with their orders) at all points. We work to hit deadlines promptly wherever possible because we wish to maintain the fantastic reputation we have built for ourselves."
Robins Packaging's exceptional product portfolio consists of paper, fabric and plastic bags with something to suit everyone's need. The company has recently seen an increasing interest in their fabric bags which are made from 100% natural fabric and can have your company logo printed on to make your brand stand out. Perfect for use at a conference, exhibition, product launch or other promotional events, the bags are long lasting, highly visible and, according to the BPMA, are the second most kept promotional product – kept for 8.6 months on average.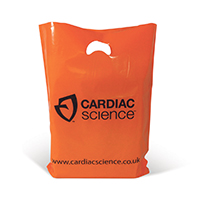 Dedicated to staying environmentally friendly, Robins Packaging welcomes the carrier bag tax. "We feel the tax will boost the need for environmentally friendly bags. Our aim is to make our products more environmentally friendly and achieve carbon neutrality. We have also recently changed to eco-friendly LED lighting and had our roof covered in solar panels which are producing power in excess of our own usage, which is being fed back to the grid."
When discussing recent movements and future plans, Peter concluded, "We haven't experienced any particularly significant changes in the last couple of years, although we have diversified slightly to introduce more products to fast food outlets. We continually strive to improve the print quality of products, because this is an area that can always be worked on. Our product range, meanwhile, is already very extensive, so we will concentrate on recruiting more staff to cope with the increased industry demand."
T 01227 714930
sales@robinspkg.co.uk
www.robinspkg.co.uk