Food and Drink Matters is extremely pleased to present Bizerba as its selected Weighing Solutions Company of the Month.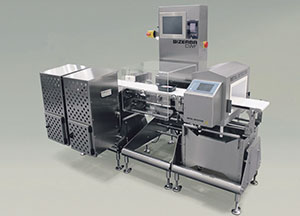 Quality, innovation and a wide range of expert services is what has led Bizerba to become a worldwide market leader in retail weighing, labelling and food processing solutions. Since its establishment back in 1866, the well-respected company has set the standard in the industry, providing exceptional services to customers in the retail and logistics sectors.
It was initially set up in Balingen, Germany as a family owned company, secured by the fifth family generation, CEO Andreas Kraut. In 1983, Bizerba UK was established as a wholly owned subsidiary of Bizerba SE & Co. KG, to offer customers all the benefits and support of a multinational company. It is based in Milton Keynes, Buckinghamshire and is fully equipped with a purpose designed facility along with large office and warehouse spaces and technical workshops for each product range. Dedicated showrooms are also available with the complete range set up in 'ready to demonstrate environments'.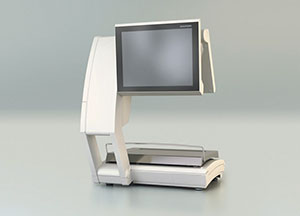 "For generations, the Bizerba brand has had a close relationship to weighing topics," commented Marketing Manager, Liesl Marchand. "We strive to provide the highest quality, most innovative solutions and a complete service, offering customers a globally unique solutions portfolio of hardware and software based around the central value 'weight'. This portfolio includes products and solutions relating to slicing, processing, weighing, cashing, checking, commissioning, labelling and inspection.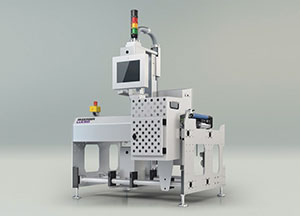 "As a responsible family-owned business, we foster a company culture based on the values of reliability, integrity, innovation, customer orientation, openness and transparency."
The diversification and variety offered in Bizerba's product portfolio appeals to a large and expanding customer base. This includes everything from farm shops, delis, butchers, bakers and supermarket multiples to food factories of all manner such as meat & poultry, convenience, confectionary and bakeries to non-food applications, metal, chemical, electrical and logistics.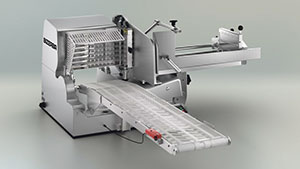 With more than 1,000 qualified technicians and specialists as well as numerous service partners active on behalf of Bizerba in more than 70 countries around the world, the company can offer every client the right support in every stage of the product life cycle of your equipment and systems – regionally, simply and quickly.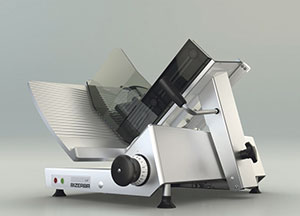 "As a globally operating technology company," Liesl continued, "we are guided by our goal and commitment to achieve maximum results in terms of ergonomic design, hygiene, safety and efficiency. We consider ourselves a market-shaper and we are setting industry standards.
"Our experienced team works every day on continuous improvements to our products and solutions together with our customers and in the light of technological progress, the results are innovations that become new standards. In order to meet this demand, we focus on highest quality standards and globally valid technology standards in development and production. It is our goal to provide users with products that are easy to operate and optimised for individual applications. By supporting our customers in this way, we offer the best possible results, ensuring the highest efficiency and effectiveness.
"Our experience sets standards; that's what sets us apart."
T +44 (0)1908 682740
info@bizerba.co.uk
www.bizerba.co.uk