Food and Drink Matters is extremely proud to present Cafés Novell as its selected Coffee Distribution Company of the Month.
Premium quality beans mean premium quality coffee, and that's exactly what Cafés Novell has perfected. Roasted in Barcelona, the company use only the best coffee beans from the most recent harvests to offer a coffee experience like no other.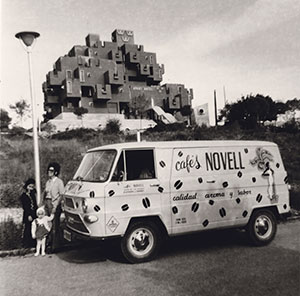 From humble beginnings back in 1958, Cafés Novell was set up by Roman Novell in Barcelona and is now run by his 3 children. Soon after its establishment, the brand became recognised for its delicious, premium coffee and during the 1990s expanded throughout Spain in places such as Madrid and Malaga, growing its customer base substantially and becoming known as the 3rd largest coffee roaster in Spain. Continuing its expansion into the 2000s, Cafés Novell began to distribute internationally in Italy, Hong Kong and the US and gained distributors all over the world including Germany, France and Israel.
In October 2014, Cafés Novell began to look towards the UK market and launched soon after in April 2015, appointing new Managing Director, Phil White, who was keen to comment on the company's ongoing success.
"Expanding into the UK has been challenging but extremely positive," he said. "The continued success of Cafés Novell is very much down to our unique, hands on approach to customer service. Our dedicated account managers visit clients on a weekly or monthly basis (depending on client consumption) to ensure they are serving the perfect cup of coffee. We check to see if they are using the recommended amount of coffee grams which not only ensures a delicious cup but also means you get more cups per kilo, increasing revenue and saving costs."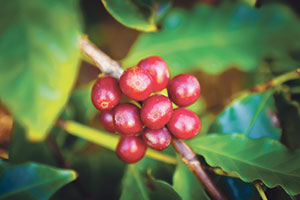 "We know our product and we know exactly how to create the perfect cup to keep customers wanting more. Every roast is rigorously tested, along with every bag of green coffee beans, to ensure the perfect coffee profile every time."
"A dedication to continuously enhance services and introduce new products has led to Cafés Novell becoming the first distribution company to launch a range of 100% UTZ Certified coffee packaged in a biodegradable capsule. Launched at Hotel Olympia, the new Novell Nespresso® compatible capsules use the same coffees that the company offers to the HORECA market, thus, consumers are able to enjoy the same UTZ Certified coffees that they drink at their local coffee shops at work or home."
"As well as mouth-watering coffee, Cafés Novell is your one stop shop for a range of hot beverages including tea, infusions and hot chocolate – of which they have just launched a brand new winter menu. To master the art of perfecting these beverages, the company also provides free training in milk steaming and also advanced training in Lattéart, coffee techniques as well as new product courses. Any issues are addressed quickly and as efficiently as possible and engineers can be sent out the very same day to get systems back up and running straight away."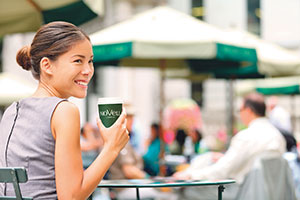 "We have a fantastic R+D team here at Cafés Novell, who constantly strive to enhance our product offering, improving our service to customers," Phil concluded. "Every member of our team has a positive, 'can-do' attitude and provides a customer service that is second to none.
"In terms of the future, our plan is to continue our expansion in the UK. We aim to provide representation in all regions to continue our value added service on a national basis. Around 80% of our coffee is UTZ certified, and now we are striving to have 100% of our products certified by 2018 to ensure a sustainable coffee supply and of course, the perfect cup!"
T 01937 845584
eshop@cafesnovell.co.uk
www.novellcoffee.co.uk