Food and Drink Matters is incredibly pleased to feature Sunita Foods as its selected Speciality Food Supplier of the Year.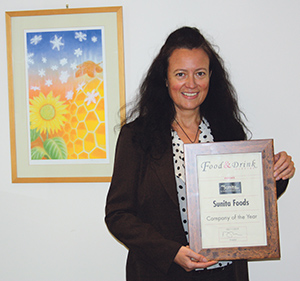 Established in 1977, the fine food specialist has been sourcing ingredients of the highest possible standard for decades in order to produce the most authentic-tasting Mediterranean condiments. Renowned for its original and organic spreads, sauces, oils and juices, Sunita Foods boasts a diverse product inventory, stocking items such as tahini, halva, pesto, pâtés, olives, raw honey, sesame bars, bruschetta spreads, capers and fruit juices.
Ever since its inception the organisation has enjoyed significant advancement. The past couple of years in particular have been incredibly fruitful for the team behind the brand, what with several changes to the business structure and the expansion of its food range enabling even greater growth.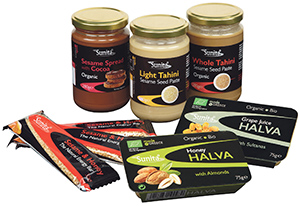 2014 saw the introduction of many new products: its premium selection was enhanced further with the introduction of more innovations, the first being the Organic Bruschetta Spread, a rich Italian relish available in Mixed Olive, Red Pepper, Porcini Mushroom and Tomato flavours. Other additions included that of the Sunita Raw Organic Honey range (available in Rosemary, Lavender, Forest and Thyme variations) and its exclusive Apricot, Blackcurrant, Orange and Strawberry Organic Fruit Spreads.
Another notable product available is the Organic Tahini, a spread suitable for vegetarians and vegans. Rich in vitamins, magnesium, iron and calcium and packed with protein, the sesame seed paste makes a great alternative to peanut butter, as it is naturally lower in sugar and saturated fats. The best-selling formula is offered in light and dark varieties in both bulk and retail packs.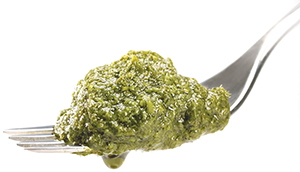 This year was no different in terms of product development; Sunita has since launched its Organic Infused Extra Virgin olive oils in Basil, Chilli and Lemon; flavour enhancers used for dressings, marinades, dipping, roasting and many more cooking applications. Its most recent innovation comes in the form of its indulgently rich tomato sauces – Arrabiatta, Passata and Pomorola with Basil – made using the finest organic tomatoes for the most enriched taste sensation.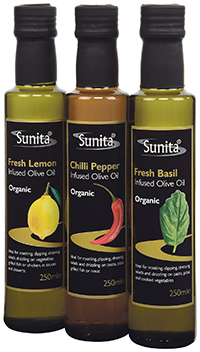 Other current progressions include an exciting new partnership. Sunita Foods is created and owned by George Skoulikas Ltd, a company that has recently purchased Italian Deli Wholesaler and coffee roaster, Bedford Continental. Jan Orrett, Sales & Marketing Manager at Sunita Foods, was keen to provide more detail on this acquisition, "Since the summer of 2014 we have moved from the old warehouse in North London to Bedford. The priority has been integrating the two companies so that from January 2016, we can begin to trade as one company – Skoulikas Bedford Ltd."
When Bedford Continental's owner and MD, Tony Ciampa, retired from his position in July this year, George Carroll (who has been MD of George Skoulikas for over 5 years), became Managing Director of both businesses. These changes made upsizing premises a necessity, particularly because Bedford Continental houses its own coffee roasting and grinding facility on site.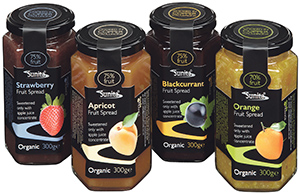 George Skoulikas Ltd has also taken over the UK distribution of Celestial Seasonings tea and has just agreed the distribution for Isola Bio – a selection of Italian organic milk alternatives such as soya and rice milks and coconut, millet, barley and almond drinks. A further accompaniment is a luxury range of organic cooking creams (rice, soya, oat, millet and coconut being the varieties).
When asked to discuss Sunita's priorities for this year and the foreseeable future, Jan commented, "A great deal of the focus this year has also been on new product development and re-branding Sunita. Along with this, we have also created a new website www.sunitafoods.co.uk and recently launched a Sunita Fine Foods Facebook page. Both platforms are a great opportunity for us to promote the brand and let people know what's new and what we're all about.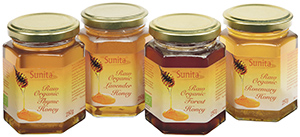 "We do appreciate that the past couple of years have been difficult for stores – especially independent retailers – however, a large percentage of our domestic sales are through wholesalers whose sales have been growing year on year and are continuing to do so. This is a very positive trend despite the economic crisis. Admittedly, summer time is always the quietest period, but once September arrived, we hit the floor running. With the ever increasing demand for Italian panettone, we have had to learn a great deal about these traditional specialities.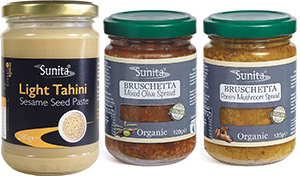 "Going forwards, we will be recruiting additional sales staff to cover more of the country and help grow sales of Sunita, third party brands and our Italian products through the health food and fine food sectors. Our focus internally will be on training and developing our employees. We will also continue to work and develop Sunita's NPD and Bedford's TostaD'oro coffee which is roasted in-house by our Italian coffee specialists."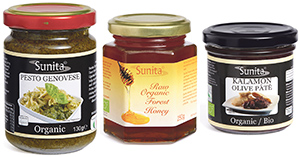 Sunita Foods work in close coordination with food service companies, food manufacturers and wholesalers who distribute the brand to many health food, wholefood and fine food stores within the UK, including Planet Organic, Holland & Barrett and Wholefoods Market.
"Overall, we believe in sourcing and supplying high quality products and ingredients from the heart of the Mediterranean and we pride ourselves on authenticity, quality and great taste," Jan concluded. "We try to source organic wherever possible but clients are often happy to take our conventional products knowing they are produced to a high standard. We are very proud to receive this award – it's a compliment to be acknowledged in such a way and receiving recognition can only help strengthen our profile. This is definitely an accolade we will be very happy to shout about!"
T 01234 354783
jan@sunitafoods.co.uk
www.sunitafoods.co.uk