Food and Drink Matters is extremely pleased to feature The Tube & Bracket Company as its selected Tube & Bracket Solutions Provider of the Month.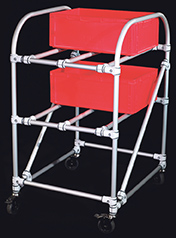 The business, which is the UK arm of TRILOGIQ, has come a long way since its establishment in 2002, providing a full range of services to customers within the UK and across the world. It has successfully developed from a relatively small business to become the most renowned leading supplier of lean tubular racking solutions and systems in the country.
During its inception, the company dealt predominantly with those working in the automotive industry, but rapid advancement saw the team swiftly break into the aerospace, electronic, distribution, food, medical, events and postal markets. The products hold great application for carts/trolleys, ergonomic workstations, live storage, parts protection, replacing fabrication, sortation/picking, visual management, workstations, shelving units, notice boards, banner frames & events equipment.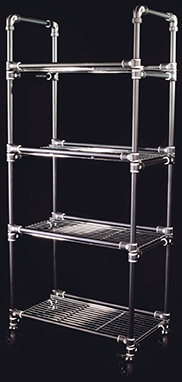 When compared to welded structures, there are numerous operational benefits of using these modular tube systems. They optimise workspace and reduce waste as well as improving ergonomics and the rapid implement of Kaizen continuous process improvement, so they can easily be considered a sound investment.
"All of the components are reusable; they can be taken apart and rebuilt for different applications, making them good for retaining capital investment (particularly because they are able to adapt rapidly to process changes)," commented Dina Beeney, UK Country Manager of the Tube & Bracket Company.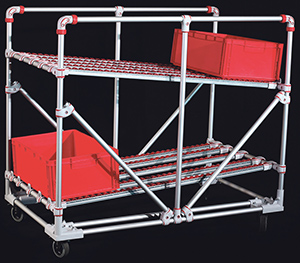 "One of the main advantages is that they are completely bespoke – they are made to measure, so customers won't be limited by a catalogue of standard, off-the-shelf prototypes. This maximises efficiency for the end user within the workspace; the incorporation of our roller track aids Kanban, first-in-first-out system whereby stock control can be effectively monitored in a competent and organised manner."
Its newest product, the Graphit system, is a composite system which has all the benefits of the steel structures used for automotive and aerospace, but is strategically designed to suit medical and food handling environments due to the fact it is extremely clean and has been approved for usage in clean rooms.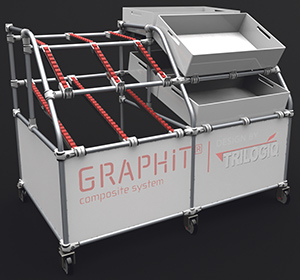 "The Graphit composite system is available in different colours, and the brackets can be altered accordingly to match corporate branding," Dina explained. "This innovation is a testament to our new found confidence in regards to entering into a market we had previously shied away from.
"We have a wealth of experience in lean manufacturing, materials handling and continuous improvement, and we are now lending the expertise we have gained in these areas to new industries (predominantly to the food sector)."
Continued expansion has made relocating a necessity for the renowned organisation; the team are set to move into a new building later this year. The purpose-built factory will be situated in Middleton Cheney in Banbury and will occupy over 12,000ft² of production space and 2,000ft² of office space, allowing the group to fulfil their existing customer commitments whilst enabling the opportunity for further growth.
T 01295 277791
sales@tubeandbracket.com
www.tubeandbracket.com