Cafes Novell UK had a successful London Coffee Festival with the official UK launch of both our Nespresso compatible capsules and our Triple Certified Organic coffee beans adding to our already excellent range of certified coffee beans.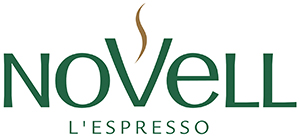 Both new products had great interest from the visitors in attendance with over 1,000 boxes of Nespresso capsules sold. It was a perfect start to the capsule business, helping to get the word out to the two main areas of our target market – the first being the consumer market in conjunction with our e-shop at: www.novellcoffee.co.uk and the second being the hotel sector. We have since seen good take up of the Novell Nespresso capsules for hotel bedrooms, providing hotel operators with a premium coffee product alongside competitive pricing.
Aside from the above new product launches, our focus on the industry in the UK is the HORECA market with our range of coffee bean and ground products. This is being achieved through our dedication to provide premium quality coffee alongside dedicated customer service satisfaction and our technical support which ensures our clients serve 'the perfect cup' each and every time!
This level of service – not usually seen in the UK sector – is being achieved though the backing and support of one of Spain's largest coffee roasters, Cafes Novell, who rank No.1 in customer service in the Spanish market.
If you think that Cafes Novell could help your business, please contact Phil White, Managing Director UK, at: phil.white@cafesnovell.co.uk or visit: www.novellcoffee.co.uk