Food and Drink Matters is proud to announce that Méline's Sauces has been chosen to receive our Condiments Company of the Year award, for its outstanding range of sauces which are helping people to create delicious food with ease.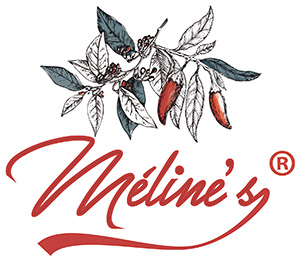 Born out of a keen interest in Chinese cuisine and great tasting food, Méline's Sauces has developed a selection of condiments to tantalise your taste buds and bring life back to your mealtimes.
"The last 12 months have been pretty successful," said Thomas Middleton, the Michelin star experienced chef behind the sauces' delicious recipes. "We've been gaining more experience, with a focus on building our community and growing the demand for our products through our online presence and lots of B2B and B2C trade shows. Everyone who's tried the sauces at these events, or through free samples we send to new clients, have loved them, so it's been a positive first year for us!"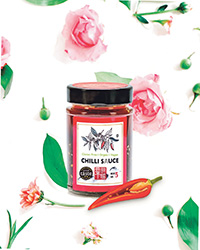 The very origins of Méline's Sauces are steeped in creativity and a passion for flavour. Méline herself is Chinese, studies art and is passionate about the cuisine of her country. After travelling across the world to explore the wonders of different cultures, she moved to Paris where she met Thomas.
From this meeting came the idea to create a range of delicious sauces to bring joy to our meals. Méline discovered an old spicy sauce recipe secretly kept by her grandmother, which she entrusted to Thomas. He was then inspired to modernise the taste-filled formula, which was intertwined with the tradition of the spicy tastes from the Sichuan province in China.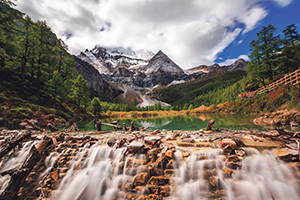 Through this creativity, knowledge and subtle choice of ingredients, Thomas experimented with several different combinations before finding the perfect balance between flavour and spice. This comestible creativity is matched by the exquisite packaging the sauces arrive in, all of which is designed by Méline herself who is a highly talented artist. She has a Masters in Art Marketing and studied Photoshop at length, and loves to create and paint as often as possible.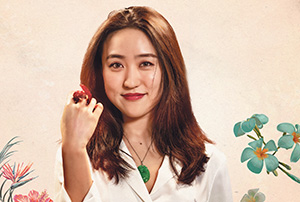 Currently, Méline's Sauces offers a Chilli Sauce and a Chinese Sauce, and has very recently added a Sichuan Chilli Oil to its range. "We visited the rural farm which is the source of the ingredients we use in the Chilli Oil. It's a fantastic farm in the countryside with no pollution or anything nearby. People who've tried it have loved it – it's very different, it doesn't have a chilli heat, it's more of a peppery heat, with a great balance of flavour."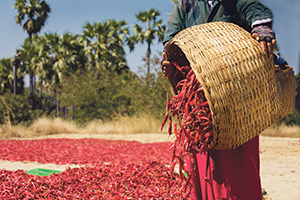 These sauces are an attempt to offer the western market a product 'representative of true China', bringing the spices and flavours of the Sichuan region in China to the Western world. Méline's Sauces' most popular product is its Chilli Sauce, which features a whole range of different and unique flavours. "Many people say it's the best chilli sauce they've ever tasted. They like the way it's very different from other things on the market. It's full of flavour, not just heat, with nutty and ginger flavours complementing the chilli."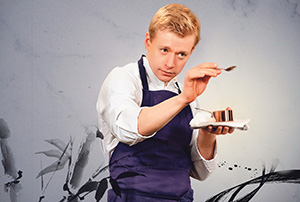 As well as a great taste, the condiments offer a range of health benefits. They are 100% vegan and 100% organic, and the key ingredient, Sichuan peppercorns, contain an abundance of minerals, antioxidants and nutrients to help maintain your health. They can also stimulate circulation, reduce pain, improve immunity, aid appetite, strengthen the bones, eliminate inflammation, protect the stomach, reduce blood pressure, and aid vision health. Certainly, if the delicious flavours of Méline's Sauces weren't enough, these significant health advantages are a sure incentive to liven up your recipes with these delicious sauces.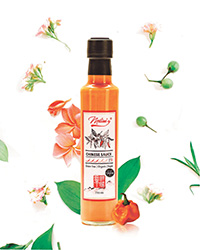 Méline's Sauces also offers a range of recipe ideas to make the most out of its products, which are all available on the company's website. "My favourite way to use the Chinese Sauce is sautéed with prawns, with sliced spring onions, freshly chopped coriander and a squeeze of lime. Just serve with freshly baked bread and it's delicious! For the Chilli Sauce, I love to put it into noodles, so all the spices and flavours go into the broth and it's super tasty," said Thomas.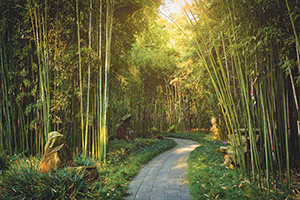 As a testament to the high quality and increasing attention these products are receiving, they have also been featured on Richard Hammond and James May's FoodTribe, an online community of foodies discussing favourite ingredients, dishes and recipes. Méline's Sauces also recently saw great success at the Great Taste Awards, with its Chinese Sauce winning 1 Gold Star, and its Chilli Sauce winning 2 Gold Stars.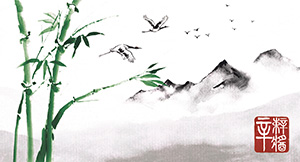 "After building our community and online presence, we'll be focusing on introducing our products into retail and wholesale. In the current climate, companies are reluctant to take on new products as they pose a lot of risks, but because we've built up a demand for our sauces, places will be more likely to take them on, so this will be our focus for 2020."
Certainly, Méline's Sauces has enjoyed a successful 12 months of development and increasing popularity, so be sure to keep your eyes peeled for when these delicious sauces arrive in shops in the coming months. In the meantime, if you would like to find out more information on Méline's Sauces and the delicious recipes you can make, and have a taste yourself, head to the website or get in touch using the contact details below to order.