The fudge producer has launched its Delectables range, a trio of classic confectionery – peanut brittle, pecan turtles and fruit caramels.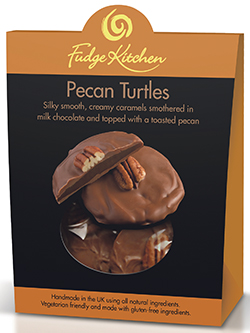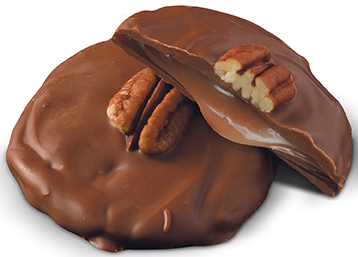 Each item in the new range is created using all-natural and gluten-free ingredients, and packaged to appeal to discerning confectionery lovers and the growing number of self-gifters.
Sian Holt, MD of Fudge Kitchen, said, "Over the last three years Fudge Kitchen has been honing the skills of NPD and sugar magic, so it seemed a natural progression to explore further afield and push ourselves to embrace other opportunities that use many of the same base ingredients and for which there is either established demand, or that fit into current trends.
"Thus our new Delectables were born. All three items produced with Fudge Kitchen's style and commitment to producing the best – with a tweak and a difference. Our caramels are smooth and soft, some chew but still melting; and our brittles are thin with a deep caramel undertone and that crunch that is so vital. A new journey from which other confections will no doubt surface!"
T 01303 864400