Food and Drink Matters is pleased to announce our Temperature Controlled Packaging Company of the Month, Hydropac. Hydropac's innovative product range is revolutionising the way companies can package and transport their goods.

Established in 2001 by its current owners, Hydropac offers ice packing solutions for both retail and pharmaceutical sectors. Hydropac are manufacturers of sustainable Temperature Controlled Packaging solutions for both the Food and Pharmaceutical sectors. The company has its primary manufacturing facility and a logistical warehouse in High Wycombe, with an additional warehouse based in Reading. The company's speciality is in manufacturing bespoke passive cooling solutions; ice Packs to you and me, and combined with innovative and sustainable packaging solutions, are a growing force to be reckoned with. The company's owners have designed, developed and manufactured custom built machinery the likes of which no other company owns. The intricacies and mechanisms, upon which the manufacturing machines function, are secrets kept as closely guarded as the Colonel's recipe. Since its establishment, Hydropac has branched out extensively and now produce insulated shipping systems, ice packs and gel packs. Hydropac works with some of the UK's largest food retailers, distributors and logistics partners.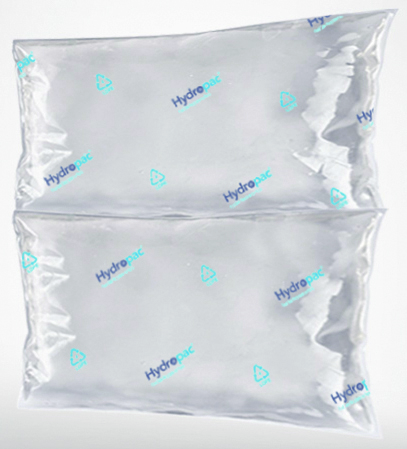 There are an increasing number of pop up companies offering various packaging solutions at competitive prices to customers in need of a quick fix. Notable numbers of companies selling packaging with ice packs and insulation included (as many of these pop up companies are) are offering a one size fits all solution. The promise of such an easy, quick and apparently painless solution understandably entices companies however opting for such a solution can often be a dangerous decision. In the packaging industry, rarely will you find a solution that genuinely does fit all needs and making the wrong decision could lead to damaged goods and substantial friction between company and client. Hydropac offers that solution.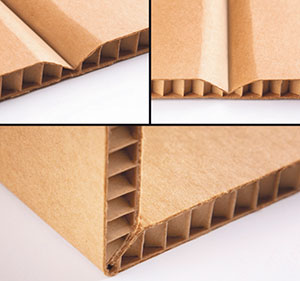 Hydropac can produce any size or configuration of ice pack and sport your companies branding too with a continuous repeat image up to 6 colours. But Hydropac often work as partners with their customers, offering co-branding opportunities for a more favourable proposition. For those of you wanting a pack entirely unique to you or your business, a solution can most definitely be found. Managing Director, Colin Rowland, tells us, "We offer a bespoke and unique service, whereby we can produce packaging tailored to suit our customers' needs, be that a bespoke size, material type (eco-friendly), transit duration or ensuring the packaging passes a certain temperature profile inside our climate chambers, the service we offer is tailored to suit the many varying needs of each customer."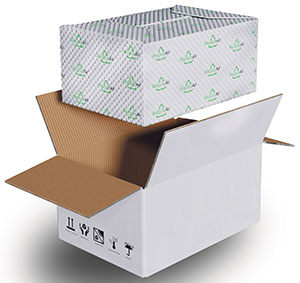 One of the many facets that contribute to Hydropac's success is the fact that the company doesn't restrict itself to providing one specific solution. The company prides itself of its innovation and as a result is constantly striving to introduce new and exciting products to its ever expanding range. Just in the last 18 months the company has launched four new brand products while simultaneously developing multiple new products. Such a notable drive towards keeping the momentum of a company going is rarely seen among companies that aren't shooting for big things. Of Hydropac's incontrovertible focus on product development, Colin Rowland said this, "Watch this space for products previously thought left field and dismissed, made into innovative and creative packaging, be that eco friendly, reusable or just easy assembly and low cost, making it easier for Bob The Butcher, Fred the Farmer or Start-up Sally, to reach for ready-made off-the-shelf solutions which are tried and tested as wells as innovative and straightforward."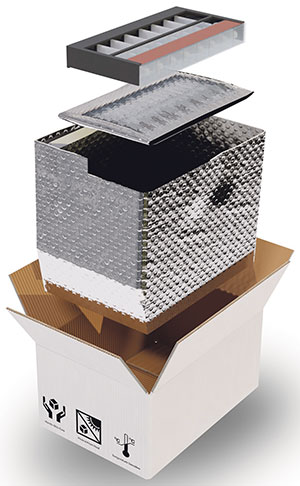 The latest addition to Hydropac's already impressive range is EnviroCool. EnviroCool is the response to an increasing demand for eco-friendly packaging coming from multiple industries. The product's packaging doesn't simply rest on being eco-friendly, it's also organic, recycled, recyclable, biodegradable, compostable an unfathomably strong. The strength of EnviroCool is imperative to the contents of the package withstanding long courier journeys while remaining suitably protected. There isn't another product on the market as versatile, adaptable or practical as EnviroCool, especially when taking into account its environmental considerations. With the launch of innovative products such as EnviroCool, Hydropac has continuing to expand on a monumental scale.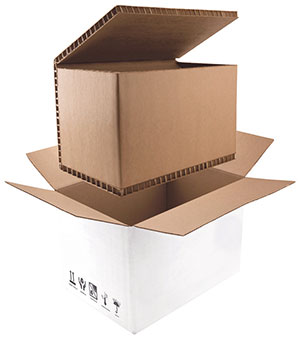 Over the last two years the company has grown by almost 50% which has vastly exceeded expectation and allowed for the company to pour more time and energy into the development of new products. Despite this growth however, Hydropac still maintains relationships with its smaller clients that are as attentive as those with its biggest. Remembering where you came from is paramount to Hydropac and ensuring that it sticks by the companies that helped it grow is something the company sees as refreshingly valuable.
The company's plans for the future are to maintain the development and innovation of products and continue building and maintaining relationships with new and existing customers. Colin Rowland tells us, "Both short and long term like any business, we want to provide a service which is seen as innovative, exciting and be known as the 'go-to' brand for Temperature Controlled E-commerce based packaging. Hydropac already had and have a great reputation for quality and we won't let that diminish with growth, but it's time to ramp up the innovation and move across some new platforms with our product range and expand internationally with the brand too."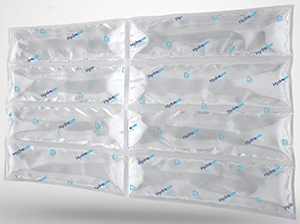 International expansion is something integral to the growth of any company as ambitious as Hydropac. Although the company does already ship to Europe it is introducing an online European shipping option rendering the service more accessible and easier to take advantage of. Hydropac plans on exhibiting at the Specialty Fine Food Exhibition in September at the London Olympia, make sure you pay them a visit and make the most of the opportunity to see what new and exciting products they have to offer! For more information on Hydropac see the details listed below.
T 01494 530182
www.hydropac.co.uk