Food and Drink Matters is glad to feature Arden Fine Foods as its coveted Baked Goods Distributor of the Month whilst informing its readership of the company's latest movements and most topical product releases.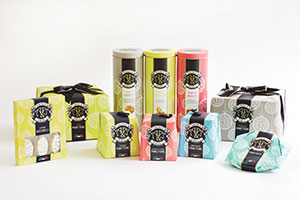 It all began in 1991 with two friends who shared a common interest in both travel and good food. After exploring the best baked goods available in the market during their trip across Europe, the pair decided to bring their discoveries home to the UK, much to the delight of a large (and ever-growing) pool of customers. Over time the company progressed significantly; growing from a small back-garden office to a recognisable industry innovator that distributes and supplies a range of products and owns an array of esteemed brands.
Brand Manager Lesley Robertson told Food and Drink Matters more: "Our business focus is baked goods across the biscuit, snacking and bakery categories and over the years we have developed strong relationships with a wide network of manufacturers. This predominantly comprises family-run businesses that also have a passion for food and quality and are as much a part of the Arden's family as the head office team.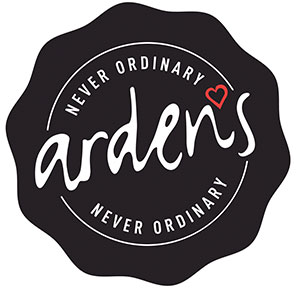 "We are much more than a full-service distributor. We work with brand owners to build partnerships for growth, understanding their needs and objectives and sharing our in-depth knowledge and expertise of the UK market. Our business areas are commercial, category, brand & marketing, technical and supply chain; we introduce and manage brands and are very active in private label development; driving category development and creativity."
Headed by Managing Director Gary Barr, the specialised food importer is based in Coventry and has enjoyed, particularly in recent times, a flurry of exciting activity that has helped propel the business to even greater heights. This includes the launch of its latest product – Arden's Mug Huggers – which is essentially a quirky, character-based shortbread biscuit that is uniquely sculpted to 'hug' the side of a mug and make tea breaks more interesting.

Designed with the purpose to 'give your mug some love', the all-butter biscuits are lovingly baked and decorated with attention to detail before being carefully (and individually) wrapped for sale in retail display boxes of 14 biscuits (one for £16.00, RRP £1.99 per biscuit). Perfect for dunking or for giving as a cute gift, the Mug Huggers range consists of Duncan, Tom Tash and Betty Bow; three unique character designs that will soon be enhanced with seasonal additions (Halloween and Christmas variations will be available throughout the course of the year).
The adorable shortbreads are made in the company's own artisanal craft bakery, which is based within its centrally located premises in the West Midlands. The production facility has been successfully running for more than two years and was built and installed in a naturally progressive move that has helped the organisation to enhance its operations. The bakery is independently audited on an annual basis and has just received a grade A pass for another consecutive year, certifying that the workspace meets all of the exacting Food Manufacturing criteria set out by the all-important BRC food standard agency.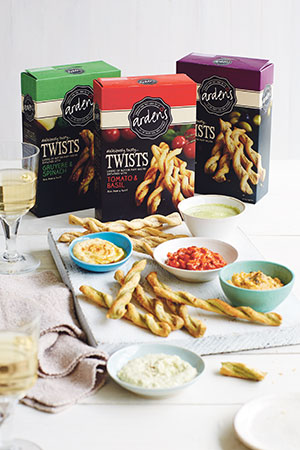 In order to improve food handling and supply processes on a wider scale, the medium-sized company has since called for retailers to demand all agents and brokers to attain this certification as a minimum requirement. This was done to enable better and safer food safety management, greater product quality and stronger legal compliance within grocery establishments, making sure that the retail companies are adjusting their methods as appropriate in line with the industry's continually changing needs.
"We have over 20 years' experience in importing and supplying private label and are immensely proud that we were the first ambient food company to be certified against the BRC Agents and Brokers standard," Lesley continued in relation to this. "We are also pleased to have such refined multi-channel trade expertise. Our aim going forward is to be the trusted partner of choice for our customers and suppliers by delivering excellence in all areas."
Another timely update comes with the expansion of the food range under the company's Arden & Amici brand. This was completed in spring and centred on the Colomba, a traditional Italian Easter cake that is made using a 48-year-old mother dough and is conventionally wrapped and tied with pretty ribbons. The treat, which was available to purchase exclusively from Waitrose in the run up to Easter, is shaped like a dove and acts as a symbol of peace during the heart-warming Easter period. It is customarily baked using a sweet combination of eggs, flour, butter, yeast and candied oranges before being finished with a crunchy glaze (a flavourful mix of whole almonds, sugar strands and hazelnut frosting).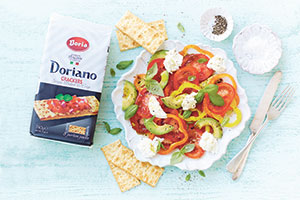 The final significant development which has positively impacted the organisation most recently is Arden Fine Foods' appointment as an exclusive UK partner for Lambertz. Agreed at the beginning of 2017, this contract involves the distributor aiding product supply across all UK trade channels in a mutually exclusive amalgamation with the German biscuit manufacturer. This particular selection includes indulgent continental biscuits and other specialty food items that have been produced using longstanding recipes; examples include the much-loved fruit bread Stollen and a warming Christmas-style bake similar to the spiced seasonal favourite commonly known as gingerbread.
Arden Fine Foods has maintained a busy schedule and in doing so has obtained an impressively large customer base featuring UK supermarket chains as well as high street discounters, hamper companies, department stores and those within the independent trade. This success is due to its popularised product range, which includes many of its own brands (Arden's, Arden & Amici, Chloe's and Fleur) as well as other prestigious names (the team are also pleased to be the UK representative for Doria, Lambertz and Pågen Gifflar – in fact, the group received a listing for Pågen Gifflar from January in 600 Tesco stores which is set to increase). If you are interested in finding out more about any of the brands or products available then please get in touch with Arden Fine Foods today or browse the websites provided for extra information.
T 02476 422 422
www.ardens.co.uk
www.ardenandamici.com
www.doria.co.uk