Food and Drink Matters is extremely proud to present REA JET Ltd as its selected Industrial Coding and Marking Solutions Company of the Month.

For over 34 years the family run company has provided a complete range of products for non-contact industrial coding and marking from one source. Designing and manufacturing this superior collection from its headquarters in Frankfurt, Germany, REA JET is dedicated to providing top quality, innovative products to the food and beverage, pharmaceutical and automotive industries.
Over the years the company has grown substantially, now boasting a worldwide presence in over 42 countries. Their wholly owned subsidiaries are based in the UK, USA and all over Europe in places such as Italy, France, Austria, Poland and many more.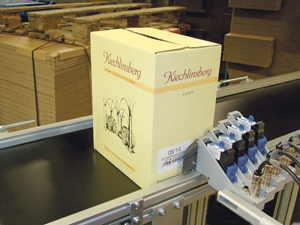 "Our technically advanced systems offer excellent flexibility and easy implementation, making the day to day needs of a demanding production environment much easier to control," commented Managing Director Evan Parry. "Using the system you can print alphanumeric texts, barcodes, DataMatrix codes, logos, product information, best-before dates, lot and batch numbers, and data for tracking and quality assurance.
"As well as providing innovative equipment, we are a solutions provider and strive to offer customers a consultative approach, ensuring they receive the right products and service for their requirements."
REA JET systems add value to operations with good integration and reliable products as well as providing flexible options for coding and marking.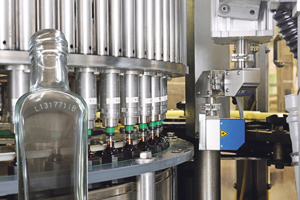 One of the newest products to be added to the range is the REA HR High Resolution System. Using thermal ink jet technology, the forward-thinking product prints high-quality and high resolution barcodes, logos, and alphanumeric information – directly and contact-free. Unlike traditional systems of its kind, the REA HR uses water based ink meaning there is no impact on the food and its taste, making it extremely popular with confectionery products.
One of its many advantages is that there is no service fee required meaning huge savings for the manufacturer as well as being able to pay for itself in a short period from the savings.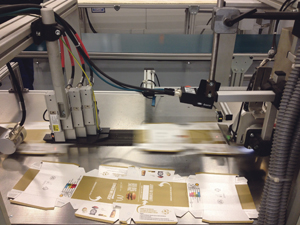 Another notable product is the CO2 Laser Marking System, part of the laser group. Offering a distinct advantage, the system is virtually consumable and maintenance-free with low operating costs. Its compact design and easy to rotate marking head allows for simple integration and the laser housing is IP65 rated so can be hosed down.
"We are constantly updating our systems and introducing new technology, continuing to stay at the forefront of our sector," concluded Evan. "We are about to launch a new product that will offer a larger character system and double the speed of coding. Based on the REA Titan Platform, the new technology will offer Ethernet connectivity, a 24 volt digital IO circuit and a new colour interface.
"This is an exciting step forward and will bring massive changes to the industry. We will be launching it at interpack 2017 on the 4-10 May and are very excited to see the customer response!"
For more information, contact REA JET Ltd on:
01235 835446
info@reajet.co.uk
www.rea-jet.co.uk