Food and Drink Matters is incredibly proud to present Manitowoc Beverage Systems as its selected Beverage Solutions Provider Company of the Month.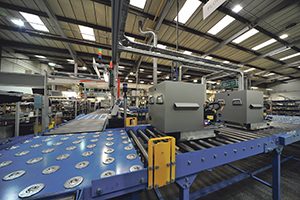 As one of Europe's leading manufacturers and suppliers of cooling and dispense equipment to the beverage industry, Manitowoc Beverage Systems strives to deliver the most efficient equipment on the market, at the highest quality.
Over 25 years' experience serving customers internationally in over 50 countries has led the company to develop unrivalled knowledge and outstanding expertise. This, along with a continued dedication to research and development, has allowed Manitowoc to develop a wide range of products and services that exceed customers changing needs.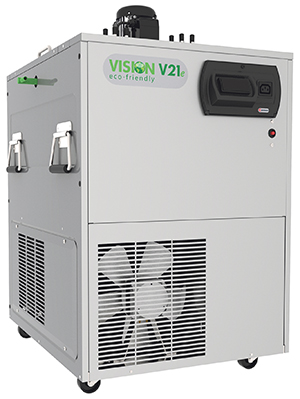 "We provide our customers with systems and solutions that are innovative, high-performing and energy efficient, which adds real value," commented Marketing Manager, Emma Gardner. "At Manitowoc Beverage Systems, we work in partnership with our customers to ensure we fully understand their needs, so they can deliver even more flexible solutions to their customers.
"Our key focus is on soft drink and beer cooling, as well as beverage dispense. Our beverage solutions are ideal to use for quick, reliable and economic serving of beverages in bars, pubs and restaurants as well as canteens and multi-unit restaurants. We also supply an extensive range of spares and accessories to all major soft drinks and brewing companies."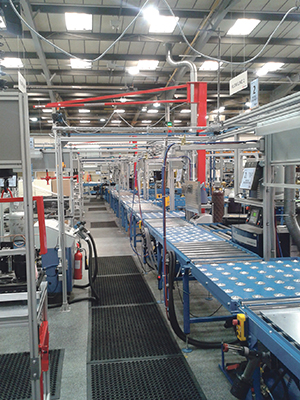 Starting life as Whitlenge Drink Equipment Ltd in 1976, the company was bought by the multinational Enodis Group in 1999, and became known as Scotsman Beverage System. Enodis plc was acquired by the global Manitowoc Foodservice Group in October 2008, and Scotsman became Manitowoc Beverage Systems Ltd. "The move enabled us to forge strong relationships and opened doors to many global accounts," Emma explained. "We were able to tailor products to specific market needs and provide more scope, innovation, engineering and R&D with less restrictions."
MBS's Multiplex® Beverage Cooling Brand consists of quality beverage cooling and dispensing equipment which satisfies your customer's thirst with the highest quality product, both economically and efficiently.
These 'Cooler' ranges have been designed to reduce the total cost of ownership through improved reliability and performance. The option of R290 (Hydro carbon) and other 'green' refrigeration systems will offer further reliability improvements, as well as energy consumption reduction, putting some money back in the retailer's pocket.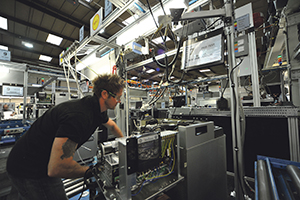 A new revolution for beverage cooling, VISION™ Advanced Remote Cooler was launched this year. Working with a UK regional Brewer, this ground-breaking system was developed to address the growing concerns of pub operators and owners in relation to rising energy costs, equipment reliability, the impact of EU legislation relating to HFC refrigerants in coolers and the total cost of equipment ownership.
After a 14 week field trial, the results clearly demonstrated the genuine benefits to pub owners and operators that Manitowoc Beverage Systems equipment solutions deliver with a reduction in energy consumed, and therefore reduced running cost, of up to 47% when compared with standard HFC remote cooling equipment. Watch the animated YouTube video for more information: https://www.youtube.com/watch?v=2DoiuSS98C8
To enhance user experience even further, MBS is currently developing a diagnostics service – Telemetry. This intelligent, Wi-Fi and GPRS based system is a discreet unit which can be installed into any cooler to establish and amend any issues before they occur. Manitowoc Beverage Systems – Telemetry can also notify when water, CO2 or other causes of drink quality erosion may occur which can often be reconciled locally by the owner, thus saving visits by technicians and maintenance company's.
Over the last year, the company has also launched a new, improved heat exchanger – the Heat Dump Advanced. Designed to extract heat from a cellar or back room, the unit is lighter in weight, low in carbon and has been reduced by 32% in size making it more attractive and more discreet than standard systems and can be installed easily by 1 person.
"Manitowoc Beverage Systems continues to take a leading role in the development of environmentally friendly beverage cooling equipment," Emma concluded. "As a manufacturer we recognise the importance of sustainability and improving our production capabilities. We are currently investing heavily in our soft drinks, beer and coffee sector, developing new and advanced systems soon to be launched in the UK.
"MBS works as a collaborative team, passionately pursuing excellence with integrity. We enjoy transforming challenges into opportunities and our customer trust us to deliver solutions quickly and consistently."
T 0121 501 2566
mbs.uk@mtwfs.com
www.manitowocbeverage.com