3M's Food Safety Business is pleased to announce the launch of its Microbial Luminescence System UHT Beverage Screen Kit, a new rapid test for Ultra High Temperature (UHT) and Extended Shelf Life (ESL) beverages.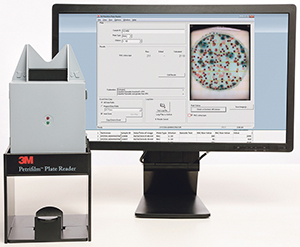 This new test expands the application of the 3M Microbial Luminescence System (MLS) from UHT dairy products to a wide variety of UHT and ESL beverages such as fruit juices, caffeinated drinks, coconut waters, smoothies, dairy, dairy substitutes, and dairy/juice mixtures. The system provides a rapid method for quality release testing, reducing the time-to-result by two to three days or more, compared to traditional methods like agar plates and pH measurement.
"UHT and ESL beverages and their processing techniques are becoming more sophisticated and diverse. Yet the historical test methods continue to lag behind and are time-consuming and limiting," said Eric Amann, 3M Food Safety global marketing manager. "This new and improved 3M technology provides a quicker and more reliable way to detect microorganisms in a wide variety of beverages."
The technology is one of many innovative solutions 3M offers food and beverage industries to help optimise the quality and safety of their products and enable consumer protection. Customers interested in this new technology should contact their regional 3M Food Safety representative, visit: www.3M.com/MLS or email: emeafoodsafety@mmm.com
3M is a trademark of 3M Company.