Award-winning DotDotPet is a UK-based pet lifestyle and wellness brand, launched in 2023 with a pet-first philosophy and committed to eco-conscious, comforting, and fun-filled brands. With a mission to redefine pet parenting: join the DotDotPet family today and discover a whole new world of heavenly dog products for your hospitality or food and drink establishment.
The COVID-19 pandemic saw a surge in staycation options around the country, with many dog-friendly hotels, pubs, and eateries suddenly available. EU Business News states that there has been a recent tenfold increase in UK dog-friendly food and drink establishments. Pet dogs are now welcomed with open arms at Airbnbs through to luxury high-end or boutique hotels, with 97% of dog-friendly eateries and bars saying that dogs add intrinsic value to their businesses.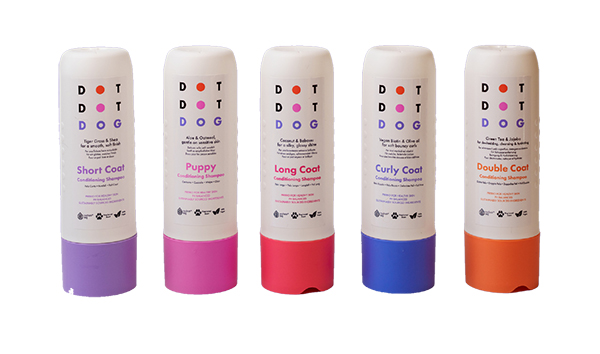 Award-winning DotDotPet is a new innovative company supporting the hospitality and food and drink sectors around the country, with a wide range of dog shampoos, pet towels, and delicious treats. We all know dogs will happily fling themselves into the biggest puddle, dive bomb into rivers and gloriously roll themselves in thick mud. With inquisitive natures and fun-loving streaks, our dogs turn into puppies, becoming delirious when soaked and seeming happiest when covered from ear to paw in forest mulch. It's not their fault: blame intrinsic canine olfaction. A typical dog's sense of smell is 1,000- 10,000 more powerful than humans, essentially helping them navigate their daily world. Using their smell like a compass and scent memory, they detect favorite foods, and doggy or human companions. When we walk through woods and enjoy that Petrichor scent (smell of rain), dogs are undeniably in seventh heaven.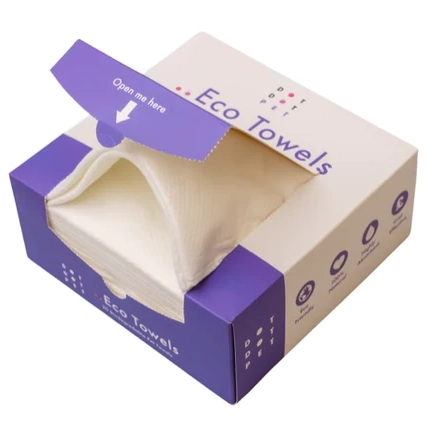 Dog owners want to encourage dogs to be happy whilst exploring the outside world but also crave domestic creature comforts. What's better after a long forest or river walk, than grabbing a favorite lunchtime panini or afternoon hot chocolate in a local dog-friendly bistro? We can always guarantee though that our beloved pooch will be covered in mud. This is where the award-winning Eco-towels from DotDotPet comes in, with its 100% natural, bio-degradable, absorbent formulation. Made from FSC-certified materials, these soft towels will clean dogs in no time, whilst being kind to the planet too. The eco-towels can easily be stored in hospitality or eatery settings and whipped out whenever the occasion arises. Thousands of dog owners will happily return to your pub, eatery, or hotel, remembering your thoughtful eco-towel customer service, time after time, especially if you provide extra dog treats!
Boxed as a pack of 20 single-use towels, that can be folded up and taken with you, kept in the car or by the backdoor at home, offering pet parents a convenient option to deal with muck pups immediately and reduce the need to use, wash and dry smelly dog towels.
The perfect option for businesses that welcome dogs but not the mess they can bring with them! Keep a box by the entrance and ask pet owners to give their dogs a wipe-down.
The best part once been used pop in the bin, and they will have completely biodegraded in 90 days – leaving no lasting environmental impact.
Not only are they great for drying dogs, can be used to clean boots, and wipe the car down, and we have had feedback some people are using on their hair!!
When settling for a cosy night-in, hotel patrons love nothing more than shampooing their mud-infused pooches in roomy bathrooms. Why not provide guests with DotDotPet's new range of shampoos, complete with a soft towel made from sustainable bamboo and finished with some delectable plasma-filled dog treats. Approved by dogs, the range of shampoos is designed for puppies, short, double, long, and curly coats, and contains no nasties, only dog-preferred scents. The short coat dog shampoo, for example, comes in handy 280ml size bottles, and the natural, vegan tiger grass and shea ingredients reduce anxiety from the offset. Dogs will love the relaxing aromas and owners will love the satin coat.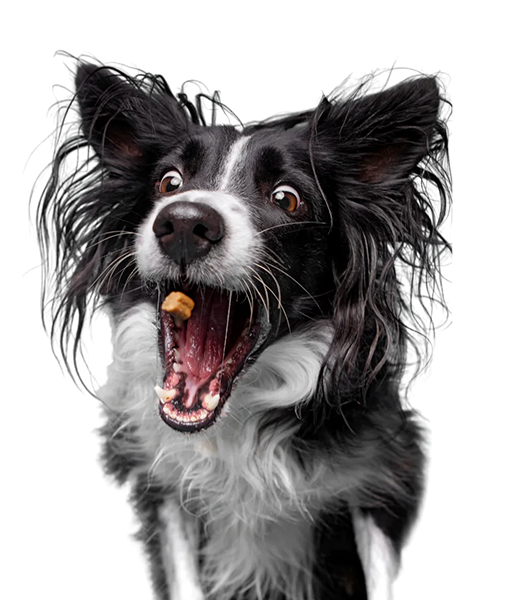 We all know dogs can't resist a delicious pet treat and DotDotPet's Multifit dog treats contain Nutra-Plasm a whole-body health formulation that is scientifically proven to have a raft of health benefits for pets. Works by helping the pet's immune system deal with the effects of inflammation. This means a daily oral dose of Multifits has a positive effect on, gut health, joint and muscle health, cognition, and skin & coat condition.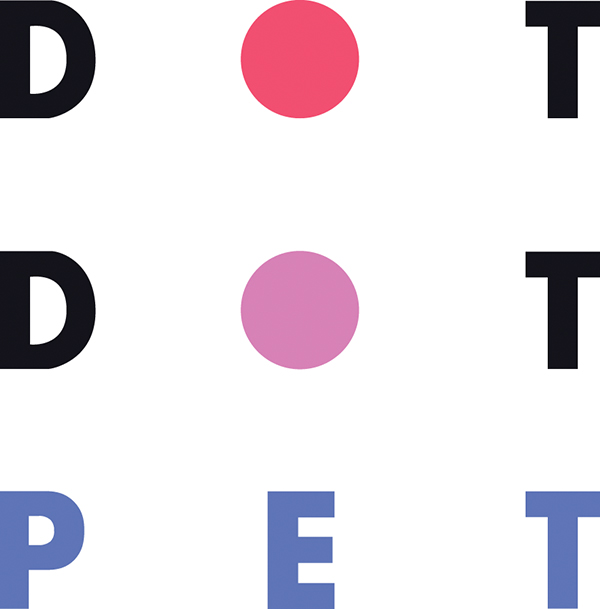 T 07474736012
hello@dotdotpet.com
www.dotdotpet.com
www.instagram.com/dotdot.pet/