Food and Drink Matters is extremely proud to present Maidaid Halcyon as its selected Catering Equipment Manufacturers of the Month.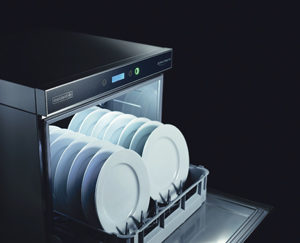 Over 40 years' experience supplying professional catering equipment has firmly established Maidaid Halcyon as leaders in their industry. Their exceptional range of glasswashers, dishwashers, utensil/potwashers, icemakers, bottle coolers, and espresso coffee machines as well as a range of ancillary products including water softeners and water treatment devices, has a long standing reputation for durability, reliability and serviceability.
It was set up back in 1974 and has experienced many changes over the years. The trading name, Maidaid Halcyon, represents the two brand names under which the company markets its products, Maidaid concentrating on the premium products with Halcyon offering an entry level range of products while still maintaining top quality value for money equipment.
"All our equipment is made from the highest quality materials and exceptional engineering to ensure many years of commercial service at a competitive price," commented Operations Director Chris Myhill. "We produce a tough machine to do a tough job. Whether you want simple reliability or the very latest innovations in micro processing, there is a machine for every application.
"What's more, we actually listen to our customers. This helps us provide what is undoubtedly, the best service in the business."
Catering to the ever changing demands of a wide and varied market, Maidaid Halcyon manufactures all equipment to meet UK requirements. The experienced and dedicated distributers work with a wide range of customers from small country pubs to large hotels and major high street brands, to establish the best product to suit their needs.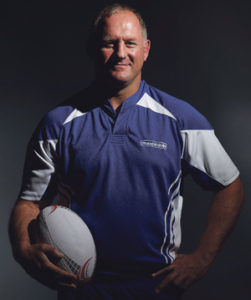 Full training courses are also offered to customers in order for them to get the best out of their machines and regular training is provided to distributors ensuring they are fully up to date with all products and services.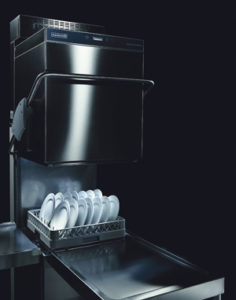 A notable product in the ever expanding range is the Pebble Ice Machine. Suitable for cocktail bars, restaurants and hotels, these intelligent ice makers are designed to meet the demand for small individual pieces of ice. They offer extreme water efficiency meaning 100% of water is converted into ice and they are capable of operating in ambient temperatures of between 10°C and 43°C. There are two free standing models and three modular units to choose from as well as a range of new slim modular machines designed to fit into small spaces.
A new addition to the Maidaid range is the RX Rack Conveyors. Offering a comprehensive range of tunnel rack machines, the new RX Evo and Pro ranges have evolved from the tried and tested AX Range, introducing improved efficiency and reliability. The RX range offers the ability to be configured to any customer's requirements as it is based on an extremely flexible modular design concept, and therefore provide a solution to all volume warewashing requirements.
"We are an advanced organisation that moves with the times," Chris concluded. "Our service doesn't just stop with supplying the machinery; we offer an efficient, on-going service where customers benefit from quality training and support.
"Our aim is to continue to build on our past success, focusing on our customers and providing machines that do the job they require. We pride ourselves on being a friendly, family styled business that always puts their customers first."
For more information, contact Maidaid Halcyon on: +44 (0)845 130 8070, email: sales@maidaid-halcyon.co.uk or visit the website at: www.maidaid.co.uk