Here at Food and Drink Matters, we make it our foremost responsibility to celebrate the successes of both up-and-coming businesses and well established enterprises that have proven to have made a real difference to the all-important and ever-growing food and drink industry. A core example of one of these companies is Verder, whose passion for pumps has been tangible ever since its foundation more than five decades ago. We are therefore most excited to present the team behind the brand with our prestigious Platinum Service Award whilst telling our readers more about their achievements, ideals and plans for the future.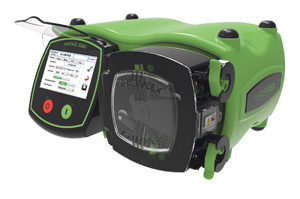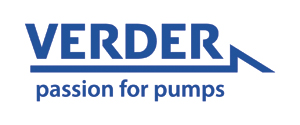 With over 50 years' experience in the industry, Verder are renowned specialists in pumps and pumping solutions. The family run company supplies high quality equipment and cost-effective fluid handling solutions throughout the world to a variety of industries including water and wastewater, printing, chemical, food and beverage, construction, pharmaceutical and many more.
Founded in 1959 by Andre Verder, the organisation started as an entrepreneurial trading company in different industrial and laboratory products. From these humble beginnings Verder grew substantially over the years – now operating worldwide from 27 sites in 20 countries, employing more than 1,000 staff with a strong presence in Europe, America, Africa and Asia.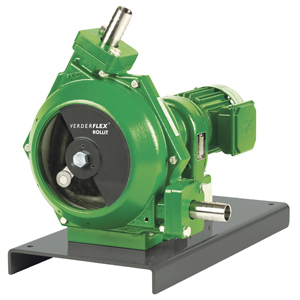 "Innovation and technology have been our leading criteria from day one when selecting products and suppliers," commented Sales Manager, Duncan Brown. "Our exceptional pump technology is very different from anything else on the market as we design and produce speciality products. Our customers benefit from their ease of use allowing for fast, efficient operation, less maintenance and advanced technology. We put our heart into pumps and ensure each customer is extremely satisfied with our product and the level of service they receive."
New to the ever growing range is the Verderflex Vantage 5000. The cased tube pump offers superior levels of dosing accuracy, at high discharge pressures exceeding 7 bar (100psi). Miss Lekha Bodhe, Verder's Marketing Manager, was keen to tell us more about this particular product, "Our new product launch this year was the Verderflex Vantage 5000," she explained. "Vantage 5000 is newest technology in pump industry and is the only pump in the market with touch screen technology and highly accurate dosing capabilities. The Vantage 5000 has been designed for wide spread applications including water and waste water treatment, paints, brewing and many more. Its features include a state of the art touch screen through which the system is programmed and a USB port which allows for back up giving the user massive security. Easy to set up, the unit requires no manual which is a major step forward in this industry!"
The Verderflex Rollit is another notable product in the range. The dry running roller pump is ideal for those who are concerned with contamination. As the pump requires no lubrication, contamination is animated. The intelligent system has high flow rates and is designed to operate at low temperatures. Unlike similar systems, if the Rollit runs dry it will not brake but still run until it is refilled. This saves a great deal of time and money and systems can be costly to fix.
In addition to this quality range, the Verder Service team provides first rate pump repair, maintenance and overhaul services plus end-to-end project management. If you require a chemical dosing or a pumping solution, the Verder Service team can provide consultation, design and drawings, build and installation, commissioning and contract maintenance.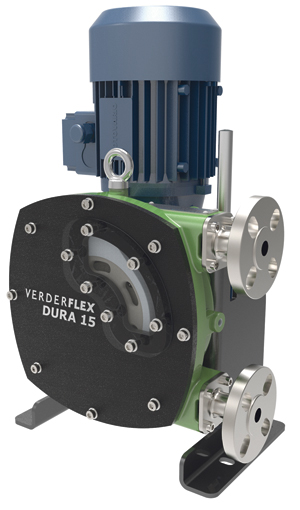 When asked to discuss Verder's performance in recent times, Lekha was incredibly positive about the organisation's progressive path, "The company has continued to follow growth trend with regards to sales and new product development. Sales have been good this year and our product launches have attracted a lot more attention and brilliant sales numbers over the course of 2016 – we are hoping to keep this momentum through the next year. We believe that change in the key to success. We have recently made incredible changes within our organisation with differences to the structure and way we work as a team. Now it is noticeably more dynamic and product-oriented, with greater focus on our customers, providing a consistently excellent service overall."
Duncan was also optimistic about enhanced productivity in the future, as he told us, "As we continue to expand, our core aim is to be a successful business which means investing in our growth in both the short and long term. It also means that we care for our customers, employees and suppliers and other business partners as well as for the environment.
"Our focus is to continue to make plans as the market stabilises after the referendum. We believe the world of business won't stop and there will always be a need for people and services. We are confident we will overcome the short term turbulence and continue to provide a great service to our customers."
Why not find out for yourself just how effective Verder's solutions can be? As a specialist pump manufacturer you can be rest assured that you will be able to find the correct product for your application whilst receiving all of the necessary support expected from an industry expert. You will be filled with confidence every step of the way as all of the specifications are considered as appropriate to ensure you are entirely happy with the end result.
Please don't hesitate to get in touch with Verder today if you are interested in finding out more about any of their products – a well-informed company spokesperson will be on hand to answer any questions you may have with efficiency and enthusiasm. Alternatively, you can visit the website – supplied below – should you wish to familiarise yourself more with the brand and its vast range of competencies.
T +44 (0)1924 221020
info@verderflex.com
www.verderliquids.com