Food and Drink Matters is extremely proud to present FiberFlour Ltd. as its selected Healthy Food Alternative Company of the Month.
Maintain a healthy and weight reducing diet without compromising on life's luxuries with the new FiberFlour. The low carb, high fibre 'functional' flour is designed to improve the nutritional profile of baked goods such as pizza, bread, cakes and cookies as well as adding delicious tastes and excellent texture.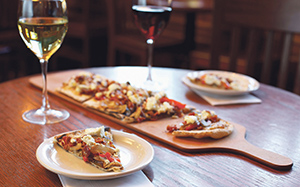 Unlike the usual 10% of fibre in most flours, FiberFlour contains an extraordinary 40%. Not only this, the flour is also low in carbs (18%), contains linseed, oat bran, a spectrum of soluble and insoluble fibres, antioxidants and phytonutrients. It can replace up to 100% flour in many recipes or added in various proportions to other flours to create products which can qualify for health & nutritional claims associated with sources of protein, phytonutrients, Omega 3 fatty acids and fibres. Replacing high glycemic carbohydrates with FiberFlour in bread and other naked goods can reduce cholesterol, the risk of heart disease and promote weight loss.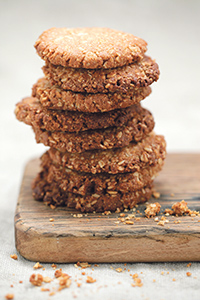 The idea was produced when Dr Gerald Davies, Owner and CEO of Fiberflour, wanted to provide an alternative flour that would tackle the growing issues related to health including diabetes and obesity.
"With many industries now producing food alternatives which are healthier, the bakery industry is under increasing pressure to conform," commented Gerald. "However, people do not want to give up good tasting snacks and there is no reason that they should.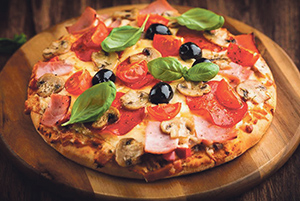 "Popular foods such as muffins and biscuits are among the pleasures of life, but refined flour and sugar produce high glucose and insulin levels that promote weight gain, diabetes and other health problems while higher fibre intake reduces these risks. Obtaining fibre from whole grains still comes with +75% high glycaemic carbs so FiberFlour was designed to compensate for this. We guarantee this new flour tastes just as good as standard flour, if not better!"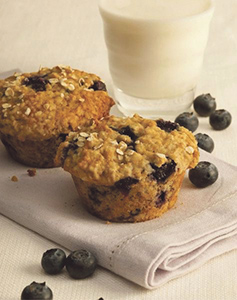 Fiberflour Ltd is targeting commercial bakers and biscuit manufacturers as well as making FiberFlour available in health food stores, supermarkets and orders from the website.
"We are aiming to increase awareness for FiberFlour and expand into more countries to improve health around the globe," concluded Gerald. "We want to get the message across to as many customers as possible that switching to FiberFlour not only improves your health but tastes fantastic too."
FiberFlour recently attended the International Food Event which took place at ExCeL London where the product received a fantastic response from potential customers. They will be sharing space at the Caldic stand at Food Matters Live on the 17-19 November at ExCeL, London.
T +44 (0)1743 247917
info@fiberflour.org
www.fiberflour.org