Food and Drink Matters is proud to present Stocktake Online as its selected Hospitality Management Company of the Month.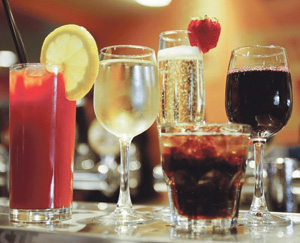 Founded in 2013 by four partners, notably Paperchase Accountancy LTD., Stocktake Online was set-up to provide efficient, cost control solutions for the global hospitality industries. Their foundation has given them 4 decades of hospitality experience to draw from, and the company has quickly grown from there. This innovative system automates and streamlines client's inventory management to reduce costs and ensure them that they have absolute control over stock, ordering and sales at every level. The team at Stocktake Online understand that managing stock electronically is incredibly cost-effective, providing a high Return on Investment (ROI) and helping increase gross profit margins by preventing over-ordering, product loss and theft.
Stocktake Online provides their customers with:
Cloud cost control solutions focused on the hospitality industry
Access to their hospitality-experienced Support Team
Users can place orders, perform stock-taking, create recipes, and even track both consumption and gross profit analytics all on a single online platform.
Stocktake Online can also be used to accommodate affiliated partners, departments and systems, including:
Accounts
Auditors
EPOS partners
Delivery partners
Past, current and future suppliers
Stocktake Online can export your business' purchase, sales and product data as CSV files, over a vast array of report types including:
Product Consumption
Gross Profit
Sales Details
Stock Information
Order Details
Comparison information: GP and variance across time, cost-free purchases vs normal purchase, etc.
Stocktake Online can easily integrate with any EPOS systems – transferring all sales data into their system to provide clients with daily 'stock in hand' and gross profit analytics. They are also interested in forming partnerships with EPOS companies or other service providers to ensure a specialised service to their customers. With an impressive list of clients including many of the top restaurants in London, they consistently find that clients trust them and their extensive knowledge to help them grow their brands. Their routinely excellent customer service has allowed them to grow with their clients and become a global brand, with clients around the world reporting their happiness with the system and readily available support services.
T +44 (0)203 696 1150
www.stocktake-online.com