Bean and Bemble was a new exhibitor at the BBC Good Food Show from 15-18 June, showcasing their striking range of kitchenware and gifts.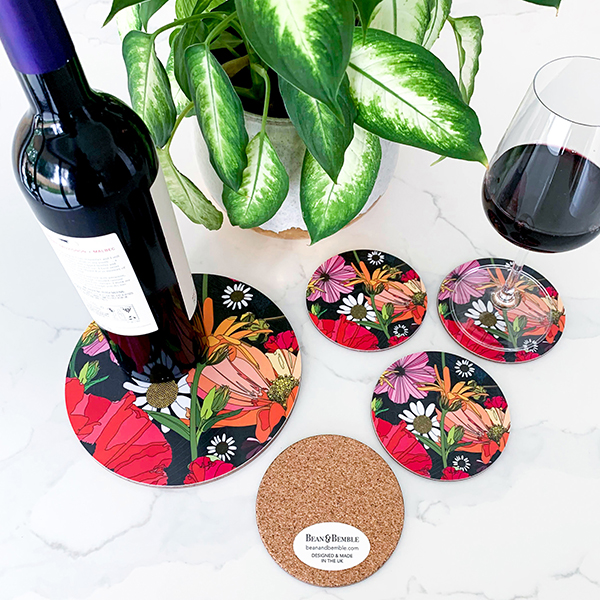 Established in 2020 by Michelle Dodds, a Yorkshire-based surface pattern and print designer, the successful company has already held several pop-up shops in John Lewis to the delight of shoppers. Busy working mum-of-two, Michelle named the company affectionally after her two children's nicknames and has curated a stunning range of kitchenware and gifts, from aprons, tea towels and oven gloves, to placemats and coasters and amazing double sided cheese boards available in two sizes!
The Bean and Bemble stand was awash with bright colour; hot pink and orange, green and blue with unique designs and illustrations inspired by her love of animals and nature. Michelle seamlessly weaves intricate hand-drawn illustrations with bold digital graphics. The result is an exquisite collection of floral, jungle and ornithological-themed designs, with something for every taste and budget, but especially suited to colour lovers!
Their large double-sided cheese boards have a totally different design on the reverse, providing unique artistry and versatility to any table setting. The robust melamine board is lovingly handcrafted in the UK, using sustainably sourced eucalyptus wood, layered with a protective baked melamine coating on both sides, making them heatproof to 160 degrees and stain resistant.
They retail at a snip at £28.
To view the full range of art, homeware and gifts, see the website below: