Mark Shaw, Sales Account Manager at Parkside
Nothing in the food industry – in any industry, for that matter – happens in isolation. So to examine the rise of healthy and functional snacks, those looking to service this trend need to look deeper and take a holistic view of the global landscape.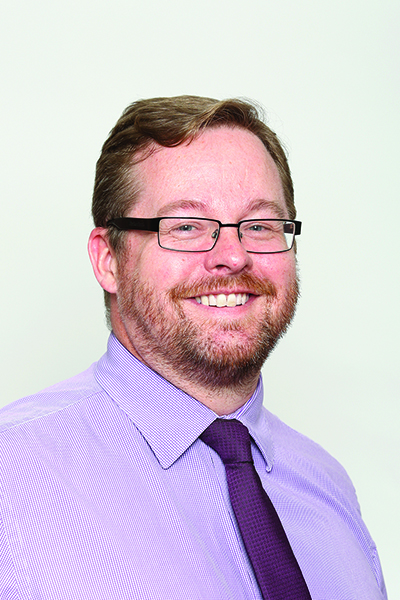 Within that landscape, it is clear that sustainability is the defining megatrend of our time. The global drive towards a more sustainable, circular economy influences every other trend governing every other industry, and the food industry is no exception.
It means it's impossible to disentangle concerns around sustainability from other trends, including the rise of healthy snacking. However, this presents many opportunities for food producers, as by looking at ways to improve sustainability, the industry can find solutions to help serve consumers who increasingly demand healthier snacking options.
Supply and demand
The healthy snacking demand is itself driven by several factors. These factors are many and complex, not least because the definition of 'snacking' varies between generations. Multinational confectionery corporation Mondelez International, Inc's 2022 State of Snacking report found that Gen Z consumers turn to snacks to relieve anxiety and boredom, while millennials prefer functional snacks that meet nutritional needs. Meanwhile, Gen Xers seek out snacks as comfort food.
However, one thing that does unite generations is the desire to find healthier snacks. 80% of all respondents sought snacks to improve their physical health or their mental wellbeing. 85% reported eating at least one functional snack and one indulgent snack every day. And, of course, the modern market is still firmly in the shadow of COVID. Public health was rarely out of the headlines for two-plus years while the pandemic ran its course, so it is hardly surprising to see consumers paying closer attention to all aspects of their health in its immediate aftermath.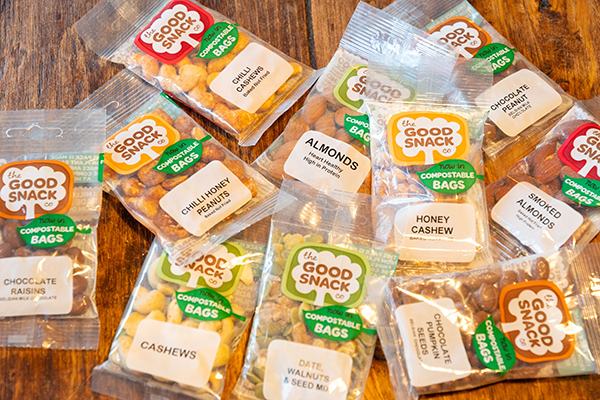 What all of this means is that, by choice or necessity, consumers are increasingly splitting up their daily calorie intake between multiple quick snacks rather than a smaller number of larger meals. Consumer research from FMCG Gurus showed this 'mealtime fragmentation' phenomenon increasing as modern consumers grow increasingly time-poor.
With snacking increasingly becoming a meal replacement for many, these consumers are considering the nutritional value of their snacks in the same way they would for their regular meals. As a result, the market is leaning towards functional foods that contain added protein, pre- and post-biotics, and vitamins such as vitamin B12.
Unfortunately, these additives often come at a cost – a cost that gives food producers an uncomfortable choice. Snack manufacturers looking to service the health trend must either pass this cost onto the consumer or allow it to eat away at often razor-thin margins. At a time of economic uncertainty, widespread inflation, and a cost-of-living crisis hitting the pockets of millions across the world, neither is ideal.
As the world's ingredient supply chains – already sluggish following the pandemic – struggle to cope with the war in Ukraine, this problem is only exacerbated further. The demand for healthy or functional ingredients and additives far outstrips supply, with no end to this situation in sight.
Finding the efficiencies needed to overcome these issues requires thinking beyond the ingredients themselves. It is impossible to magic up grains and other ingredients that no longer flow easily through Europe, so producers must make the most of the supplies they have and find efficiencies elsewhere. High consumer demand for healthy snacks creates an all-or-nothing scenario for many in the industry, where the businesses that have the capacity to purchase dwindling ingredient supplies at a premium will dominate the market. Those that do not have that capacity will find their operations squeezed.
Meeting the demands of modern snack consumers
Today's consumers are more informed about their own health and the health of our planet. Increasingly, the two concepts are seen as intertwined by consumers, who have seen the visceral effects of climate change up close in recent years. From severe drought to blizzards, extreme weather conditions have made these effects all too real for many.
This is particularly true of Gen Z consumers, who are the most environmentally-aware generation yet, according to the World Economic Forum. Not only this, but the same report also found that those consumers are influencing other generations to make more sustainable choices. This means modern consumers increasingly pay attention to claims made by product marketing.
'100% natural' and 'naturally-derived' make for appealing messages that service this trend, but today's consumers have a more holistic view of the products they buy. If a cereal bar is marketed as natural (and assuming this claim is legally watertight), then consumers will expect the packaging to be sustainably produced, too.
Changing legislation
https://www.weforum.org/agenda/2022/03/generation-z-sustainability-lifestyle-buying-decisions/
 https://www.weforum.org/agenda/2022/03/generation-z-sustainability-lifestyle-buying-decisions/
All aspects of food production, including ingredients, manufacture, and packaging, are under the spotlight from consumers. And, fairly or not, legislators are following the lead of their constituents by pointing the most intense spotlight on food packaging.
While plastic is a material that offers incredible utility in terms of cost, durability, and barrier performance, it is undeniable that images of plastic packaging waste piled on beaches and floating in oceans have cut through into the public consciousness.
The wheels of the law may turn slowly, but they are moving in most key markets. Extended Producer Responsibility (EPR) is an umbrella term that covers a broadly similar policy approach being adopted by many governments. Usually, implementing EPR reforms involves making the producers of products responsible for what happens to any waste left over at the end of that product's lifespan – including packaging waste.
For the snack food category, this means the burden of post-consumer packaging waste disposal and recycling costs is increasingly falling on brand owners, distributors, and sellers. Each salad bowl and protein bar wrapper now comes with an additional cost in many markets. While this is an important and necessary step in reducing plastic waste, it does mean the entire snack category will find margins further squeezed just as supply chain shortages and inflation continue to bite.
The industry cannot stick its head in the sand and ignore this. The UK has implemented a plastic packaging tax, which adds a levy to any plastic packaging that does not use at least 30% post-consumer recycled material. Further EPR laws will be phased in later in 2025, alongside an extensive single-use plastic ban for foodservice outlets. India has banned single use plastics entirely. Canada is implementing its own single use plastic ban, while France and Spain have banned plastic packaging for certain fruit and veg applications. Several large US states, including California and New York, are also targeting plastics.
Is eliminating plastic the answer?
Momentum is clearly behind the anti-plastic movement, but this picture is complicated by the fact that plastic does have a role to play in providing the barrier performance needed to protect and preserve snacks – especially perishable ones, like fresh fruit and salads – through the supply chain. This can significantly reduce food waste, which is also a serious issue with a significant impact on the climate. Equivalent materials do exist for some applications – water-based acrylic barrier coatings, and plastics made from ethically-sourced biomass rather than fossil fuels – but not all.
UN figures state around a third of all food produced globally is wasted. The carbon emissions related to food production are significant contributors to global warming. And the extreme conditions created by global warming make global agriculture more challenging and reduce crop yields. Spoiled and diseased crops mean more food must be produced to plug the gaps, locking the planet into a vicious cycle of waste and resource consumption. Simply eliminating plastic without a viable alternative material in place will only make this vicious cycle worse.
Issues surrounding food safety and recycling also mean some recycled plastics are unsuitable for many snack food applications. A similar problem means virgin plastic that has been used in food packaging is often contaminated and unable to be recycled.
However, it is clear that more needs to be done to reduce the global reliance on plastic. Cutting plastic use is not an all-or-nothing situation. It is possible to dramatically reduce the amount of virgin plastic consumed in snack packaging while still servicing the many demands of the market.
Sustainable solutions
So, how does sustainable packaging solve this complex web of problems faced by the healthy snacking industry?
As with most things surrounding sustainability, the answer is complex. The short version is that there is a broad consensus between lawmakers, consumers, and businesses that stronger action needs to be taken to prevent climate collapse. So, while there is no one-size-fits-all solution that offers the performance needed to reduce food waste while also being easily recyclable, renewable, affordable, and suitable for every application, there are still options available to help snack producers overcome these challenges.
Flexible packaging is one such option that is already employed by many snack food producers. This is an inherently more sustainable packaging format than rigid packaging as it is more efficient to transport, meaning less air is shipped inside every pack – something that brings cost and carbon benefits for each pack that travels through the supply chain in place of rigid packaging materials.
It also makes for a compelling message for consumers. A study from INCPEN and WRAP found that 66% of consumers want less packaging in their purchases, meaning lightweighted, optimised packaging can improve brand equity with modern shoppers.
Through the development of monopolymers and lamination techniques, flexible packaging solutions can also help reduce the reliance on virgin plastics used to protect snack foods through the supply chain. It is possible to use, for example, polypropylene (PP) that is metallised using vapour deposition of aluminium. This process can also be carried out with aluminium oxide, which can create transparent laminates (albeit with a slightly lower oxygen barrier performance). Metallised PP provides a high oxygen barrier material that is simple to recycle, likely lowering costs under any EPR system.
Compostable packaging – particularly home compostable packaging – is an exciting development that can help consumers play their part in cutting plastic waste. Developing a material that breaks down in a compost heap is easy – developing one that can also cope with the rigours of a modern packing line while also offering a hermetic seal is much more challenging. At Parkside, we have worked to overcome this challenge, resulting in the development of EN13432-compliant home compostable flexible packaging solutions that break down at ambient temperatures within 26 weeks, or industrially within 12 weeks at 60°c.
While its suitability is dependent on the application, this compostable solution – part of the Park2Nature™ range – is made by laminating paper with a layer of metallised cellulose. This material can be tweaked to meet many specifications, creating packaging solutions suitable for print, barrier, and heat-sealable webs. It is only fitting that, as plant-based healthy snacks grow in prominence, plant-based packaging grows alongside it.
https://wrap.org.uk/sites/default/files/2020-08/WRAP-citizen-attitudes-survey-food-waste-and-packaging.pdf
At a time when global price rises and sustainability legislation increasingly mean the cheapest packaging material is no longer viable, producers can use the opportunity to adopt innovative alternatives to add value to their snack packaging solutions. An example of this enhancement could be incorporating easy-open and reclose features using laser scoring technology such as the ParkScribe™ laser system used at Parkside, appealing to the time-poor consumer who is forced to fragment their meals into smaller snacks.
As supply chains continue to struggle to bounce back from the repeated shocks seen through the last few years, the businesses that future-proof their packaging now will be the ones experiencing less disruption in years to come.
This will help these businesses continue to meet consumer demands for healthy, functional snacks – while also unlocking new opportunities along the way.
Parkside is a flexible packaging specialist focusing on sustainable packaging solutions for the food and other FMCG industries.