Food and Drink Matters is pleased to present JJA Pack as its selected Packaging Solutions Company of the Month.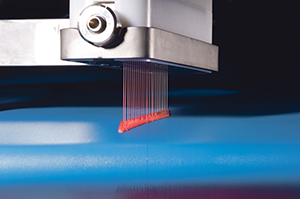 The business, which is based in Barnsley, South Yorkshire, has over 10 years of experience in the build, installation and maintenance of contemporary filling and packaging machines. It was originally set up to facilitate the increasing demands of leading dairies through the provision of dependable and efficient machinery and support services, but it has since developed to supply a vast selection of equipment to suit a whole host of applications.
The specialist company provides comprehensive support primarily to organisations in the food and beverage industry – it even has the capability to supply and service a wide variety of chocolate equipment. Its services extend to the refurbishment of mechanical or electrical systems on a wide range of filling apparatus and the delivery of PLC upgrades, hardware upgrades and software modifications.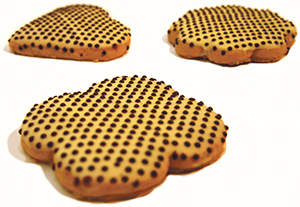 "We can produce equipment which can deposit pretty much any flow-able product," Jamie Ashpole, Founder & Director of JJA Pack, explained. "We can even produce machinery per customers' requests which incorporate bespoke designs for individual applications.
"We are currently working with Food Jet, a printing company from Holland, acting as their sales agent within the UK. This involves supplying machinery on their behalf and providing food printing services for virtually any product, such as chocolate, jam and cream."
As a frontrunner in the packaging industry, JJA Pack has built itself an enviable representation and is proud to operate extensively on a global basis. Its quality products and services are highly valued by many leading producers and brand-owners who have installed these machines in multiple quantities worldwide. Its customer reach includes many huge OEMS, including confectionary giants Cadbury and Sollich.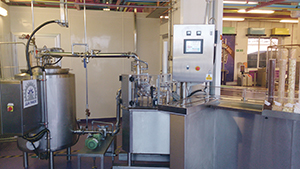 "If you were to compare us to our competitors – organisations which are larger in size – we have a distinct advantage," Jamie continued. "Bigger manufacturers are more restricted, as they are limited by corporate loopholes, so we have greater flexibility. Our biggest selling point is that we take the time to listen to all of our customers, and we only take on jobs which we know we can manage capably and can complete to the set timescale."
When discussing JJA Pack's future plans, Jamie said, "The company has experienced continued growth since its establishment, and the aim is to keep on progressing and increasing our customer base whilst working on developing our own equipment range."
JJA Pack received a fantastic response when they showcased at Pro2Pac Show 2015 – the only food and drink packaging event held in the UK – when they attended the renowned event earlier this year. They were even chosen as one of our Top 10 exhibitors who appeared at the showcase! After such success, they have confirmed that they will be attending the next edition, which will take place in London from 19-22 March 2017.
T 01226 710033
www.jjapack.co.uk