Spectronic Camspec Ltd, the UK based laboratory instrument specialist, has been deservedly listed as an Editor's Recommendation for Food and Drink Matters.
The company has been picked specifically for being the first reference point for lab technicians in the food and drink sector, and for the fact that everything about Spectronic Camspec gives lab technicians absolute confidence. From being the official suppliers of every top instrument name and for offering a technical helpline staffed by professionals, to providing a fast and reliable servicing and repair service with the speedy despatch of consumables, the business is an indisputably appropriate choice for this esteemed title.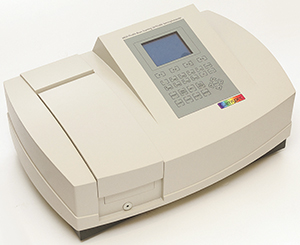 Established in 1971, Spectronic Camspec are well known to many laboratory managers in the petrochemical, pharmaceutical, water industry, educational, research and healthcare fields. The company's clients include most well-known food brands, academic institutions, and research labs, as well as specialist labs serving the oil, gas, lubricant, fertiliser, pharmaceutical, textiles, water and brewing sectors.
Operating nationally and internationally from its Leeds head office, Spectronic Camspec market and service a wide range of leading analytical instruments including food texture analysers, UV/VIS spectrophotometers, FTIR spectrophotometers, mercury analysers, polarimeters, refractometers, flame photometers and a comprehensive range of electrochemical instrumentation for all laboratories, backed up by a rapid response online store for consumables.
One of Spectronic Camspec's most popular lines is the food texture analyser range; instruments which have helped food manufacturers to perfect the practice of measuring and controlling the texture of many food products such as bread, pasta, meat, fruits, dairy and other products. This management ensures quality standards can be created for their processes, making more consistent and desirable products for consumers. This emphasis on excellence will subsequently result in a greater beneficial impact on sales figures and overall business performance, and has assisted Spectronic Camspec in its pathway to achieving this well-regarded recommendation.
T 0113 286 4536
sales@spectronic.co.uk
www.spectronic-camspec.co.uk