Giving you the power to easily and securely check identity documents in seconds and guarantee your organisation's compliance with employment and immigration legislation.
We offer advanced identity authentication services tailored to help employers, public-sector organisations, and government bodies check potential employees right-to-work, as well as conform to the very latest immigration legislation.
Check against 20,000 ID images
Access to nearly 2,800 identity documents worldwide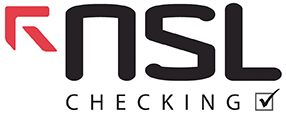 The AuthentiScan
Professional authentication of copies and original passports, ID cards, driving licenses, visas and residence permits
Automatic retrieval and export of data stored in the ID and RFID chip
Access to the world's most comprehensive database of identity documents
Detailed & efficient audit report
Allows employers to comply with financial, anti-terrorist, and right to work legislation
NSL Checking products and processes are the most effective and advanced solution presently available to combat illegal migrant working.
NSL Checking can offer you:
Right to work checking service
Background screening
DBS Checking
Disclosure Scotland Checking
Access to the NSL Checking Helpline
Access to the Keesing ID Fraud Expert Helpdesk
Contact: Lucinda Jasper
T 0843 357 2282
lucinda.jasper@nsl.co.uk