At Food and Drink Matters, we are proud to recognise companies that are always looking to develop their products in the food industry, and for that reason we are very pleased to announce Drivers Pickles Ltd as our Company of the Year.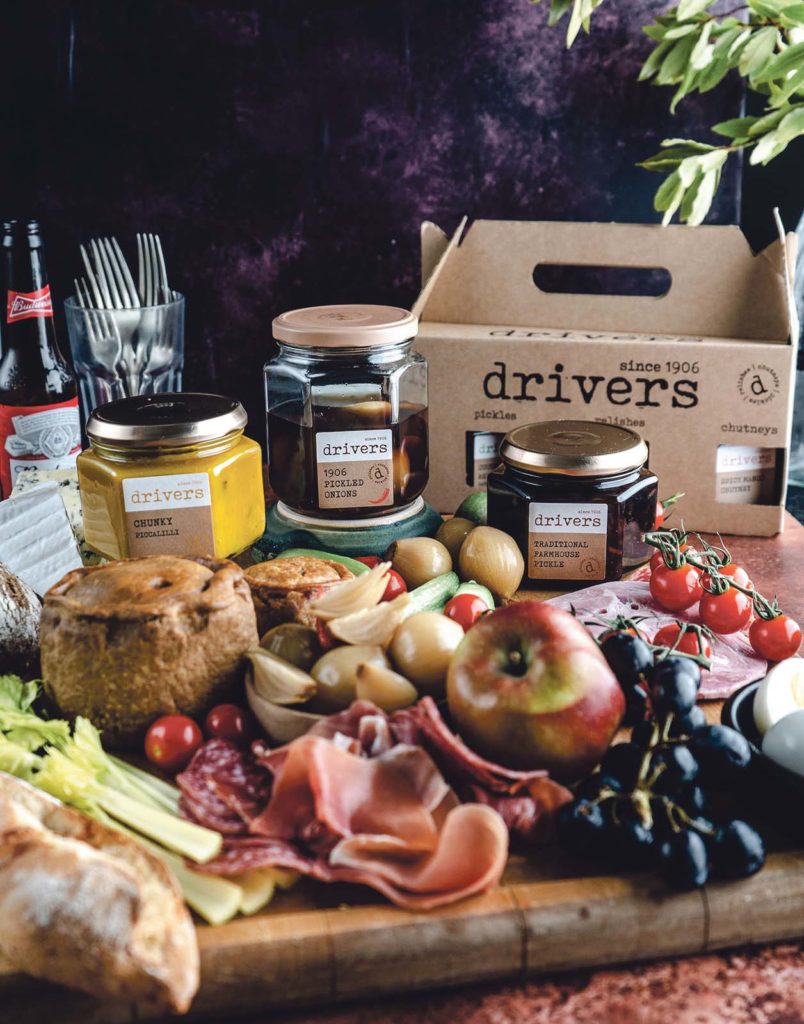 The Driver family can trace its roots back to the mid-19th century when it first started serving the local community with a grocery shop in the market town of Ibstock, then later in the City of Leicester. The family started producing pickles to sell in its shops around 1902, and the demand grew such that in 1906 Drivers Pickle and Vinegar Company was established by Frederick Charles Driver. Its main business centred around Pickled Onions and Malt Vinegar selling to local fishmongers and to other grocery shops in and around Leicester.
Almost 125 years on, the company is owned by the fourth generation of Drivers, and it takes pride that today the products are still made in the same tradition as they were in Frederick's era. In 2017, the company took the decision to create a Deli range, combining only the finest ingredients with vinegars from around the world. This enabled Drivers to deliver the traditional family product, but with a modern twist.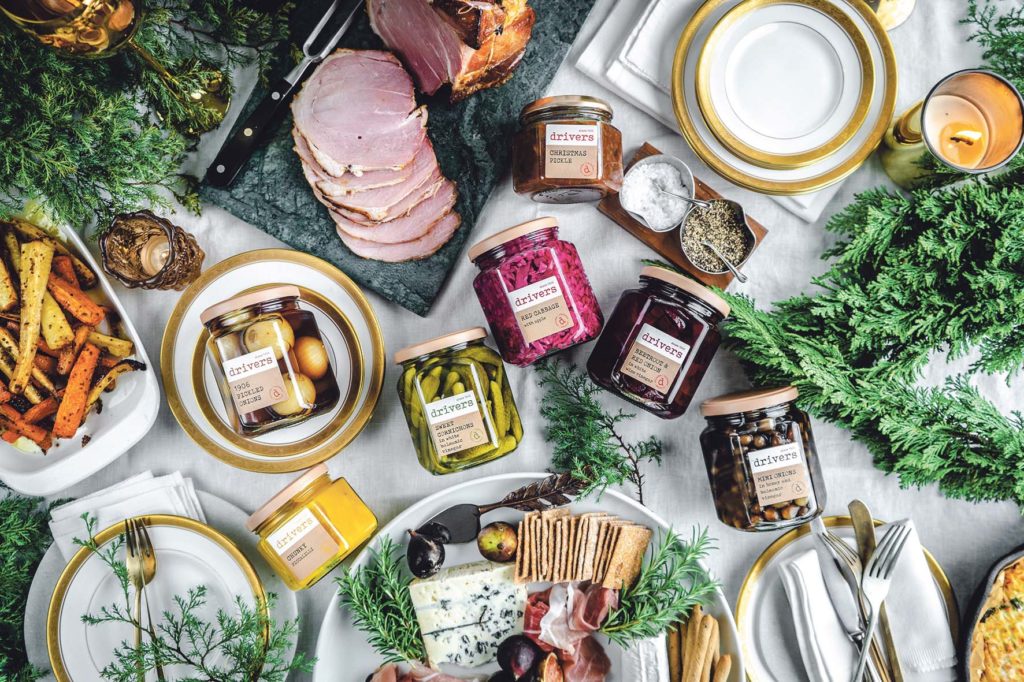 When Sarah Driver developed Drivers Pickles as a brand for Drivers Foods Ltd, she was passionate about finding a niche in the market that other similar companies could not offer, and her first priority was to ensure that the taste of the pickles and chutneys were of the highest quality. Sarah took her products to an artisan market in Melton Mowbray, and allowed customers to try the products and offer suggestions as to how they could be improved. At the end of each day of the market, Drivers Pickles had not only sold out of its stock, but also had some important ideas as to how to develop the products.
Five years on, Sarah has over 100 direct accounts, and Drivers Pickles can now be found across the UK in farm shops, delis, garden centres and Co-ops across the Midlands. As most retailers often offer chutneys but rarely pickles, Sarah saw a gap in the market for these products and in aiming to be unique, specifically aimed at these customer bases.
In 2021 Drivers Pickles employed Claire Heaney, a qualified chef to work alongside Sarah to develop new recipes. So far, Claire and Sarah have introduced a sun-dried tomato chutney and a chilli chutney, and this is just the beginning. One of Drivers Pickles' major partners is the American company TJX that regularly order stock from the UK. Sarah designed special labels for this market that focus on the history of the company and deliver a unique brand message. Inspired by the American influence, Claire also developed new pickle recipes including capucine capers and chopped gherkin pickles that have both proved very popular.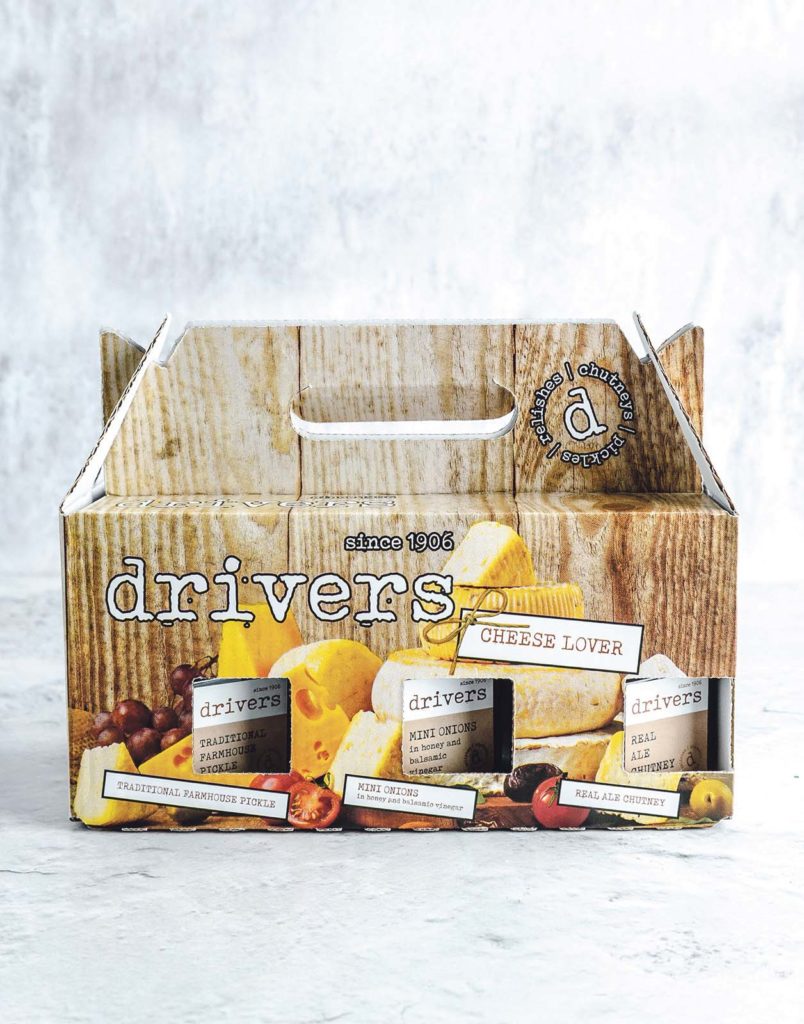 All packaging used by Drivers Pickles is sustainable. From the cardboard and, glass jars to the specially developed jar lids that are PVC-free and fully recyclable. Drivers is also committed to creating a sustainable production cycle and finding methods to be more environmentally conscious with the energy used.
In 2019, the company committed to take a more progressive approach towards the utilities that power the business. It is now proud to say that the electricity used in the production of goods is 100% renewable with zero carbon emissions. By sourcing electricity from wind, hydro and solar, Drivers hopes to reduce the impact that the business has on the environment.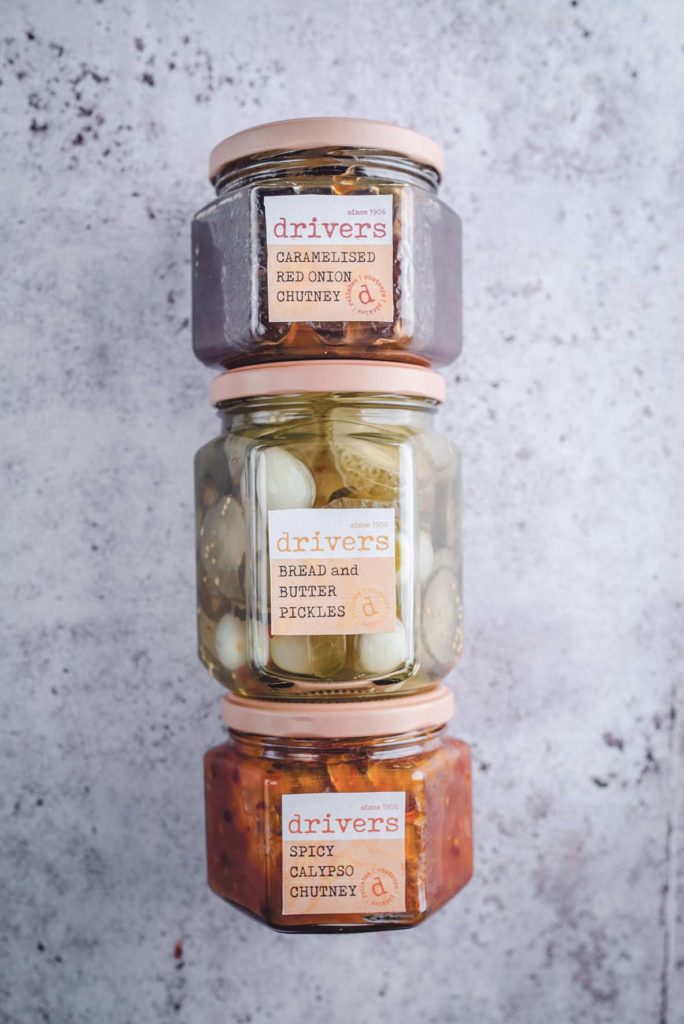 Drivers Pickles is known around the world and is commonly exported to other countries. Sarah was recently put forward by the Department for International Trade (DIT) to attend an event held at 10 Downing Street to celebrate British food and exports. The company already exports to countries including Australia, New Zealand, Canada as well as the US, and this aspect of the business is one of which Sarah is working hard to extend. Hopefully Thailand is to become the next country on board, and there have also been exploratory discussions with a chain of supermarkets in the Middle East.
The company has recently upscaled some of its bestselling chutneys and pickles to catering size jars and has also introduced a range of pre-sealed gift boxes including an all year-round cheese lovers giftbox, a happy Christmas box and a Summer picnic box. The next step for Drivers Pickles will be to include table sauces and vinegars to the range of products as Sarah continues her product development.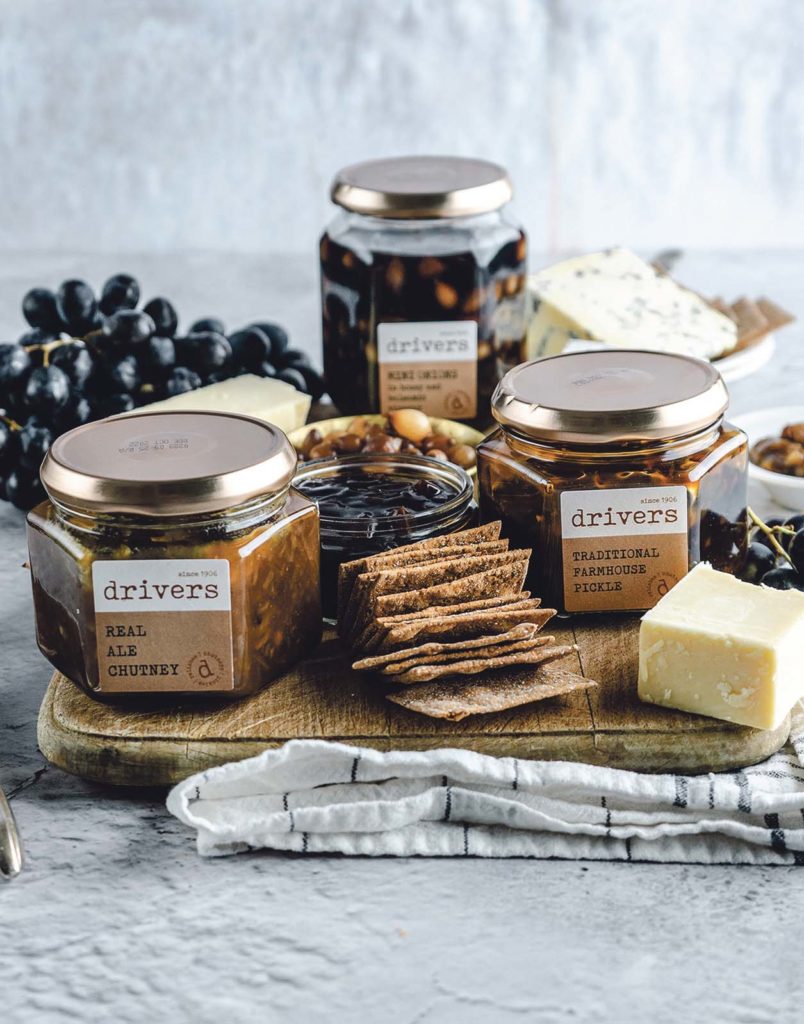 Sarah is aware that Drivers Pickles needs to stand out in a crowded marketplace. As the family is extremely proud of its history, Sarah is also keen to leave a legacy for her children too. Sarah commented, "when buying from us, customers not only get a great product, but also a nice design which is entirely bespoke to us. The glass jars have a branded D on them, and the labels point to our rich history. I love the thought of the jars being out on family tables with the Christmas cheeseboard."
Drivers Pickles is continually looking to improve the products and services it can offer. In closing, we asked Sarah why she felt the company was in the best position for future growth, she answered, "we are proud of our history, but we always want to move forward. We use the best ingredients from all around the world, and with the addition of Claire to the company, we can continue adding to our food range."
For more information:
T 0116 233 8833
press@pickle-lovers.co.uk
www.pickle-lovers.co.uk