In this issue of Food and Drink Matters we are proud to announce that Ryebeck Ltd has been selected as our Brewing & Distilling Company of the Year.
Working across the UK, Ryebeck specialises in the buying and selling of new and used brewing and distilling equipment.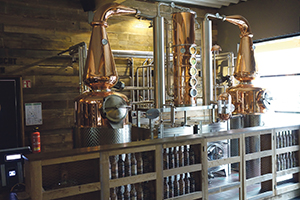 "Thanks to the 'gin boom', distilleries have become a huge focus for us over the last few years," said Craig Law, Master Distiller. "We also do a lot of product development for our customers, helping them to develop new spirits or train new distillers. We can offer a full suite of solutions, whether that's supplying a new brewery or distillery, training customers how to use the equipment, developing a recipe for production at their facility, or pre-production and getting the drinks to market. We also buy quality used equipment and sell it on as well as offering new products."
Priding itself on offering a comprehensive and unique service, Ryebeck's impressive knowledge of the industry means it can help customers with a wide range of needs. As well as manufacturing and supplying complete breweries and distilleries, Ryebeck can also offer individual equipment such as keg washing and filling lines or canning and bottling lines.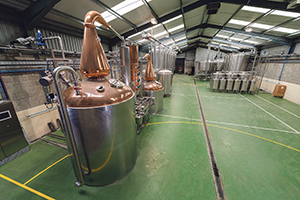 Demonstrating its clear wealth of expertise through its vast and diverse array of services, Ryebeck's flexibility enables the company, with the ability to offer its customers anything from a full turnkey solution to an individual product, working closely with customers to establish their needs and identify the correct equipment. The company can also source refurbished equipment at competitive prices, so there is something to meet all budgets requirements.
"We can be as involved as our customers want us to be. We can work with initial designs right through to final bottling of the products. So, if someone wants a distillery and fully branded product, we can work from concept and recipe development, to branding the product, through to getting the bottle out to the client, or anywhere in between.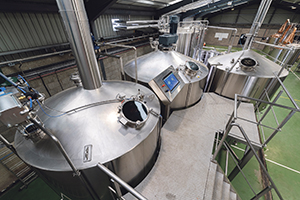 "I think our key benefit is that we don't employ regular sales tactics to just get money from our customers," Craig continued. "We're not just looking to sell a distillery. We are here to understand their needs, advise and help them choose the right product that will work for them. Some customers come to us who have been in the industry a long time and know exactly what they want, but there are a lot of beginners opening up distilleries. So, when we get an enquiry, rather than a salesperson speaking to the customer, you get me!
Benefitting from Craig's years of experience, he stated, "I'm a master distiller and don't really have a sales background, so rather than just seeing what we can sell to customers and taking advantage of their lack of knowledge, we can offer products that are the perfect fit for what they want to make. We make sure everything fits right down to the fine details – if you get the equipment right from the start, then you're set up for success.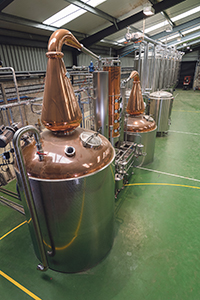 "We also provide hands-on training. Whenever we install equipment, customers get training with someone who has produced spirits for a long time, so you get to benefit from their first-hand knowledge and experience. One of the main benefits of our services for customers is that we care. We don't just say it, we mean it. We really are all about building a strong relationship with our customers. We're not just here to get a sale, which is evident in the way we handle an enquiry. We want to nurture people into getting the right equipment and becoming a successful brewer or distiller."
A few notable services for the company is its work in recipe and brand development, as well as pre-production. "This has been a big focus for us recently. And, some customers aren't keen on recipe development, they just want to bring the product to market, so we help them to develop a bespoke recipe to create a product which they can then sell.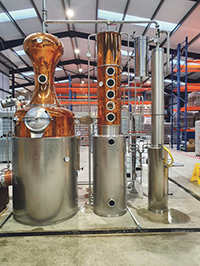 "We were doing this before and even during the first lockdown. I think that since COVID-19, there has been a big shift for distillers in learning and adapting to new methods of brand distribution and marketing. For instance, instead of using bars and pubs to market their alcohol, through the increase of at home drinking during the pandemic, there has been a shift with people now looking to get their products to market and onto shelves."
In terms of recent projects for Ryebeck, Ryebeck was recently chosen by RAER Scotch Whisky Limited to provide a whole suite of machinery.
RAER is an independent family-owned distillery and brewhouse. Based from its location at East Kilbride near Glasgow, the company has big expansion plans to produce a range of high-quality drinks using local ingredients. Through this commitment to sourcing local ingredients, RAER will also use its own water source at the distillery and grow its own barley in a neighbouring field.
Approaching Ryebeck to assist in this venture, Ryebeck has been chosen to supply and install a range of machinery for RAER, including bulk malt handling, a fully functional brewhouse, two (5,000L & 2,000L) stills along with a 10L R&D still, CIP tank system, chiller, spent grain removal system and all the required finishing and holding tanks.
Ryebeck's expertise has been essential for implementing RAER's project, sourcing, supplying and fitting the equipment and providing technical advice. Notably, RAER has also benefited from the services of Ryebeck's Master Distiller Craig who has helped the company to release its new product, Jackton Gin. Craig helped perfect the recipe and upscaled its production from a small test still to a much larger 2,000L spirit still.
Through Ryebeck's expertise, RAER has exciting plans to grow the business even further with new spirits and future beer production. The company is also currently building a maltings facility and is bringing production of neutral grain spirit in-house. Once complete, it will position RAER as a grain-to-glass operation with the ability to provide full traceability.
For any more information, please see the details below.
T 0800 689 3216
www.ryebeckltd.com