When it comes to Refrigeration, there is no business quite like the Carter Thermal Industries Group. As such, Food and Drink Matters is proud to present them as this issue's coveted Refrigeration and M&E Company of the Month.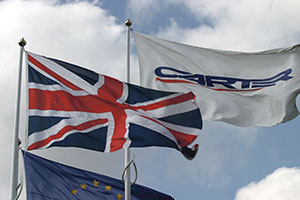 Carter Refrigeration was initially established by Mr John Carter back in November 1945, with their headquarters in Birmingham. By 1959, Carter Thermal Industries Group was born and today, they are an industry renowned name with a number of different subsidiaries, including: Carter Retail Equipment, Carter Synergy, KB Refrigeration, Carter Environmental Engineering, CPC UK & Franklin Hodge Industries. Carter also has locations in London, Liverpool and Glasgow.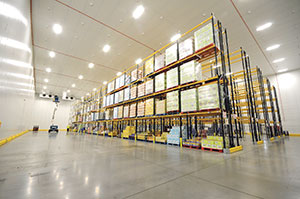 We spoke to Business Development Manager, Justin Southwick, about what Carter Thermal Industries can offer, to which he explained, "We specialise in supporting the built environment. Our privately owned company brings together expert design, engineering and management skills in order to provide advanced refrigeration, mechanical and electrical solutions. We also work with commercial and industrial refrigeration, heating and ventilation systems in retail, commercial and industrial premises. Our offerings additionally include water treatment and cooling systems, bulk liquid storage and dust extraction solutions. Not only that, but we also offer specialised gas and refrigerant leak detection systems as well as temperature monitoring solutions for customers within the hospitality, retail and industrial sectors."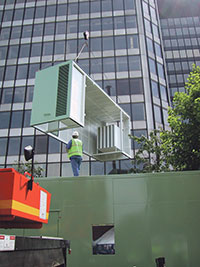 Carter Retail Equipment is one of their main subsidiaries, capable of supplying total solutions for refrigerated display equipment, cold storage and door systems. They have worked with clients around the globe and are consistently seen as one of the world's leading suppliers of retail refrigeration display equipment. Justin added, "From our factory in Birmingham, Carter Retail Equipment manufacturers and supplies refrigerated display cabinets for some of the world's most prestigious retailers." Their diverse range includes Hydrocarbon, water cooled, CO2 and traditional HFC based cabinets and are currently in use across Europe, America and Asia Pacific.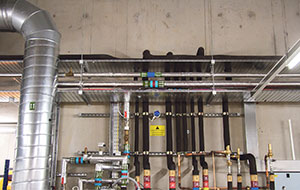 Their wide range of display cabinets are built to last, specially designed for impressive energy efficiencies with a range of cabinets available. Their cold store door systems and cold store systems are also highly renowned, as Justin explains, "Our Carter Cold store Systems are among our most popular products, providing a total solution for back of house cold storage. Our products are also accredited by the British Refrigeration Association."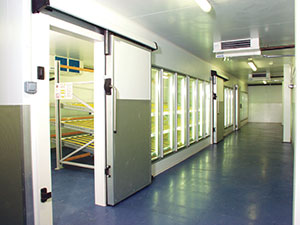 Another subsidiary is Carter Synergy Ltd, which provides refrigeration, mechanical, and electrical services to name a few. The specialist contractor works with clients from retail, commercial, corporate and government sectors, to design, install, commission and take the lead on projects of any size. Carter Synergy are also recognised for their excellent commitment to health and safety and are 8 time winners of the highly regarded ROSPA Gold award.
Among their latest ventures, Carter Thermal Industries Group and their subsidiaries have made huge strides in the environmental area, providing over 200 green, energy efficient CO2 solutions for Refrigeration and Air Conditioning systems across the United Kingdom. As a whole, Carter Thermal Industries have seen significant success over the many decades, and have now expanded into America, and Australia.
If you would like to find out more about Carter Thermal Industries, then be sure to get in contact using the details below. Alternatively, you can find out more information by checking out the website.
T 0121 250 1000
sales@cti-ltd.co.uk
www.cti-ltd.co.uk