The Food Safety business is part of the global science-based technology company, 3M. With $30 billion in sales, 90,000 employees and over 55,000 products, 3M connects with and serves customers around the world.

3M invests about 5.6 per cent of its sales revenue in research and development and is recognised as a global innovator, producing more than 3 000 patents each year. Our 8,500 scientists around the globe apply science in powerful ways, developing ingenious solutions which improve daily life for millions of people. This is encapsulated in our company's brand identity, 3M Science. Applied to Life.™
Science is at the heart of everything we do, including application of clever technologies which enable food manufacturers to optimise product safety, quality and productivity.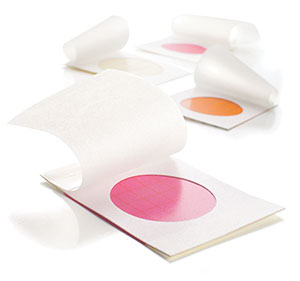 Our Food Safety business began with the development of 3M™ Petrifilm™ Count Plates. These award winning sample-ready plates have streamlined, standardised and simplified microbial quantitative indicator testing. Food safety professionals around the world put their trust in the technology's fast, simple and reliable results – saving time and space compared with conventional methods.
3M offers a comprehensive range of other food safety solutions: rapid hygiene management and allergen control; advanced pathogen and toxin detection; sample handling; end product screening; and supply chain product temperature monitoring.
With today's increasingly stringent food quality standards, both laboratory testing and hygiene monitoring need to be reliable and consistently accurate for consumer and brand protection.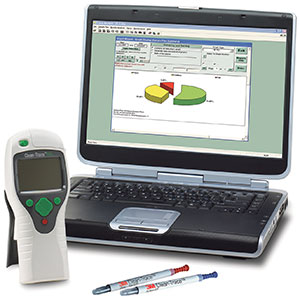 The 3M™ Clean-Trace™ Hygiene Monitoring System enables real-time quantitative measurement of contamination on surfaces and in water using ATP-bioluminescence, with results delivered in less than a minute. Its powerful data trending software creates automated reports for continuous hygiene monitoring.
But not all systems provide the same quality of results. In a recent independent study, commissioned by 3M, comparing seven ATP hygiene monitoring systems, the Clean–Trace system was found to be the only one with stable and repeatable results across time and temperature variations. The study concluded that in order to manage risk confidently in a food manufacturing environment, it is critical to use an ATP system with repeatable results.
The UK headquarters for the 3M Food Safety department is in Loughborough, Leicestershire, with additional research, marketing and technical support facilities in Bridgend and Runcorn.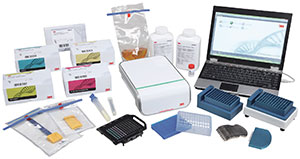 This is complemented by a field-based team of sales and technical service managers and a dedicated customer service team.
Educational support for our customers is a key differentiator for 3M. In addition to hosting regular webinars and study days, partnering with food industry experts, we promote industry-academia collaboration. In fact two of our technical service managers are honorary lecturers at the University of Nottingham School of Biosciences. They regularly deliver lectures and practical sessions on rapid testing and hygiene monitoring, supporting undergraduate laboratory work and assignments.
Our commitment to advancing food safety also extends to 3M's state-of-the-art Customer Innovation Centre in Bracknell, Berkshire. Opened in 2014, the centre is an inspiring space for customised tours, interactive demonstrations and tailored workshops. It's dedicated to exchanging ideas and discussing bespoke solutions with customers, who can also, by invitation, use the facility for hosting their own meetings. Further details can be found at: www.3M.co.uk/CIC
As a science-based company, 3M is constantly innovating, but we recognise that 'science is just science' until it's applied to making a difference to people's lives. And that's what our Food Safety team has been doing for over thirty years ­– keeping consumers safe, improving lab and manufacturing efficiencies for our customers and providing them with the highest standards of technical support.
More information about our food safety products can be found at: www.3M.co.uk/foodsafety