For the Dream4Kids Foundation, Industrial Auctions is organising an online auction, the proceeds of which will go entirely to the children for which the foundation is committed.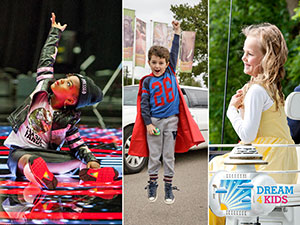 Dream4Kids makes the biggest dreams of children with trauma come true during a dream day. This is done as part of the child's professional treatment plan. This special day contributes to the self-confidence of the child and to their confidence in the world. Moreover, it gives courage, positive energy and shows that the future also has something beautiful to offer. The auction goes live on Friday the 27th of September and until Friday the 11th of October, 2:00 PM you have the time to place your bid on www.Industrial-Auctions.com.
The winners will be informed personally on Monday 14 October. A direct donation can also be made on www.dream4kids.nl.