Pioneering chocolate company brings seed-to-bar to market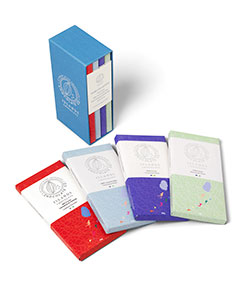 Just when we thought the artisan chocolate market was busy enough, an exciting new player has joined from a completely new angle; Seed-to-Bar which holds a staggeringly low 0.01% of the chocolate market share.
Bean-to-bar chocolate (5% of the market share) has been taken one step forward by pioneering, Caribbean-based company Islands Chocolate, with the launch of their brand-new range of seed-to-bar tablets.
Rather than buying in beans from far away locations to make artisan chocolate in Europe, Islands Chocolate grow their own cacao from seed on family-run farms in St. Vincent & the Grenadines, before turning it into chocolate at origin. Making it this way is much better for the environment, the local community, and the overall flavour of the chocolate. After all, who could craft a finer chocolate bar than the people who grow it from seed?
"It's the only fully sustainable and traceable way of making chocolate" explains Wilf Marriott, founder of Islands Chocolate. "…being Seed-to-Bar gives us complete control over the final flavour of the chocolate, enhances local job opportunities and is much better for the environment. That's the beauty of it. Everybody wins!"
As both farmers and chocolatiers, Islands is taking sustainability to the next level.
Making a real difference to the community, the planet and chocolate-lovers is Islands Chocolate's mission. That's why the company creates hundreds of meaningful jobs for islanders (paying well above Fairtrade's recommended rates), supports community projects and has planted 300,000 trees.
Chocolate connoisseurs, rejoice! The craft chocolate game has officially moved up another notch.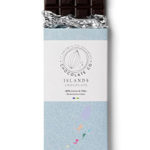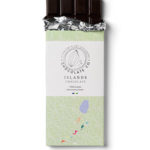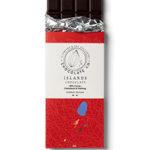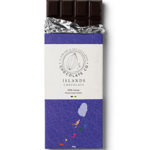 72% COCOA – Dark chocolate with notes of banana and woody undertones.
80% COCOA (& NIBS) – Dark chocolate with refreshing, citrusy notes, peppered with cocoa nibs for a positively fruity crunch.
80% COCOA (CINNAMON & NUTMEG) – Dark chocolate delicately spiced with warming cinnamon and nutmeg.
85% COCOA – Our darkest bar for intense but subtle richness.
RRP: £4.95
Stockists: Sourced Market & Online at www.islandschocolate.com