In this issue of Business and Industry Today, we are pleased to announce Christeyns Food Hygiene as our Hygiene Solutions Company of the Year.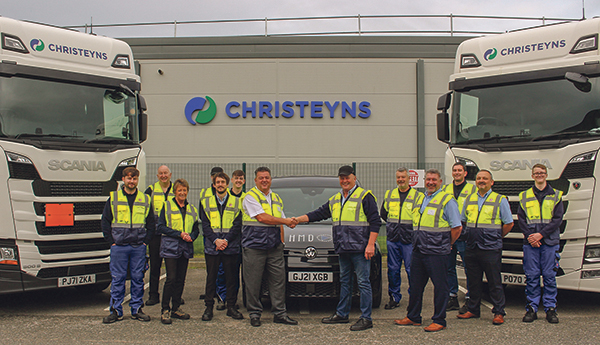 Christeyns Food Hygiene is well known in the industry for its specialised, premium chemicals, reliable equipment, and flexible, customised service. Based in Warrington, the firm offers a wide variety of engineering and hygiene solutions to the food and beverage industry, from central and decentral cleaning and disinfection systems to dosing systems, ultrasonic cleaning installations and access control equipment. Specialities such as dry lubrication and fogging systems, foam generators and washers for moulds complete the range.
We spoke to Graham Hunneman, New Business and Corporate Accounts Director for Christeyns Food Hygiene, who commented, "We are delighted to receive this award, even more of an achievement following an extremely challenging 12 months, not just for CFH but for everyone in the food industry.
"Despite our robust strategies following the year of lockdown, the geopolitical situation has led to an increase in the cost of raw materials and new challenges to conquer, hitting both us and our customers hard. We are however working to mitigate these increases with our customers by improving efficiency and offering a top-notch customer service with advice on best practice. Working in partnership provides the best outcome for all parties."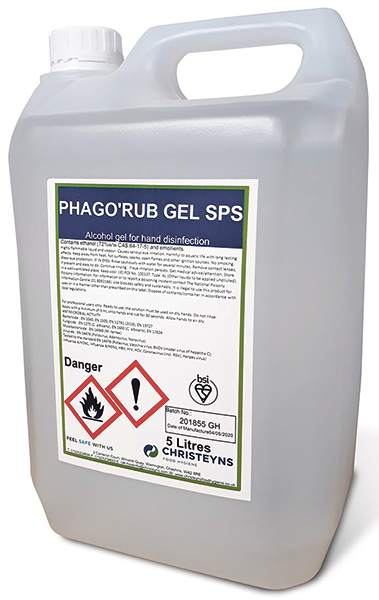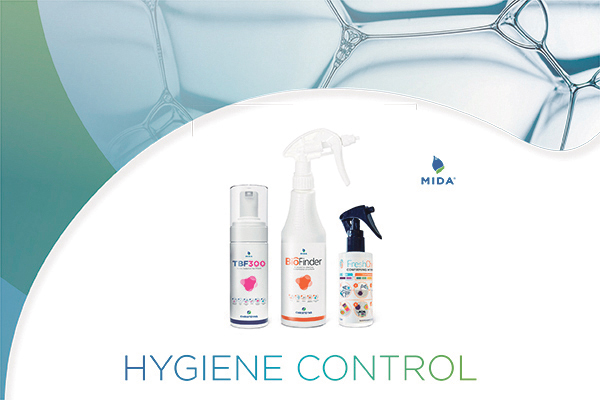 CFH operates as part of Christeyns UK, whose headquarters are in Bradford. Christeyns UK's business interests cover food hygiene, laundry and professional hygiene with markets across the UK and Ireland. The parent company, Christeyns NV, set up in 1947 in Gent, Belgium, has grown from a family-owned business into a big international player, rooted in local communities to really understand the needs and expectations of its client base.
Keeping a close eye on the global market, and foreseeing some of the potential issues, CFH invested almost a million pounds into additional storage facilities for the caustic soda that is crucial to their food and beverage customers. This ensured a continuous supply for its customers and the continuation of the crucial food manufacturing sector.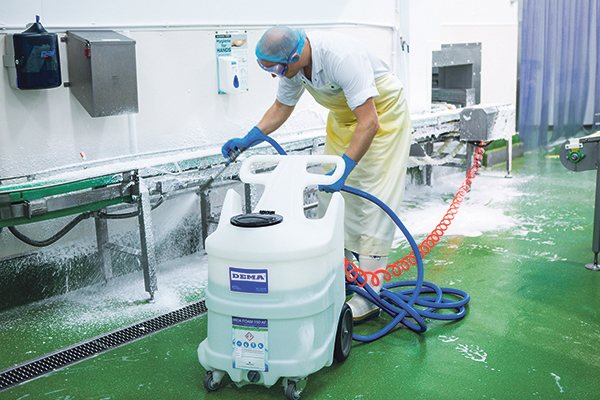 During COVID, CFH was able to explore other opportunities and supplied the industry with the first BSI quality assured hand gel. By staying flexible during this period, the company has managed to keep its profits healthy to fuel future growth and investments.
As part of an international group, CFH is able to continue its focus on innovation, and build partnerships with small to medium-sized customers. Graham continued, "We have recently entered into a partnership with an equipment manufacturer called HMD which enables us to offer better engineering solutions and service packages to our customers, as well as funding some of HMD's bigger projects to support expansion."
Christeyns Food Hygiene has achieved Zero Waste to Landfill for the last two years as it puts sustainability at the heart of company policy. By working in partnership with ACM Environmental, the company achieved exceptional environmental performance with Zero Waste to Landfill in 2020, 2021 and is on target for 2022.
Christeyns Food Hygiene are proud to have been awarded the EcoVadis silver medal which is an evidenced-based online platform that enables companies to evaluate the sustainability performance of themselves and their customers.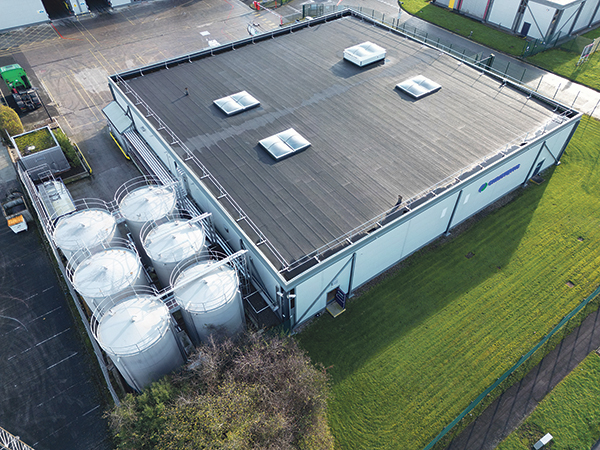 In the midst of the current economic climate leading to a shortage of raw materials and price increases across the industry, CFH recognises the struggles that its customers are facing, and the company is working harder and harder to drive efficiencies. With this relentless struggle for cost savings, the food industry's primary role is to produce safe quality food and to ensure that the products leaving the plants are safe. Graham continued, "Our main priority now is to ensure the supply of products to our customers, in spite of a chemical industry supply chains difficulties which is being driven by the Ukraine crisis, drought and floods, COVID pandemic, economic stability, energy and fuel, and labour shortages."
These struggles represent an opportunity to look more closely at cleaning and disinfection processes and will lead to better monitoring and control of all processes in the long run. This is the only valid method to define potential savings while maintaining a safe food production environment, and the high level of professionalism of the food industry workers and suppliers must be paramount in the interests of food safety.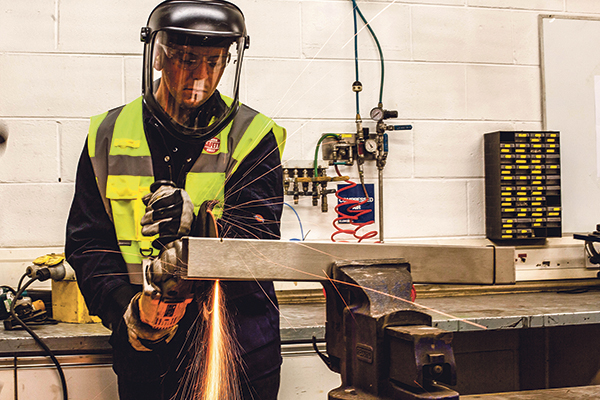 Regarding competition, Graham had this to say, "While our products are similar to those produced by others, we offer unparalleled technical expertise for customers. As the largest family-owned chemical business in the world, we have relatively little red tape which means decisions can be pushed through faster. We encourage employees to be creative in order that as a company, we are always moving forwards and staff enjoy working for the company."
Looking forward, the company has ambitions to expand into larger international groups, an important part of the growth strategy for CFH. A recent partnership with the global company Mondelez, owner of brands such as Cadbury, Toblerone, Philadelphia, was a step in the right direction, and the firm is looking to cement more of these partnerships.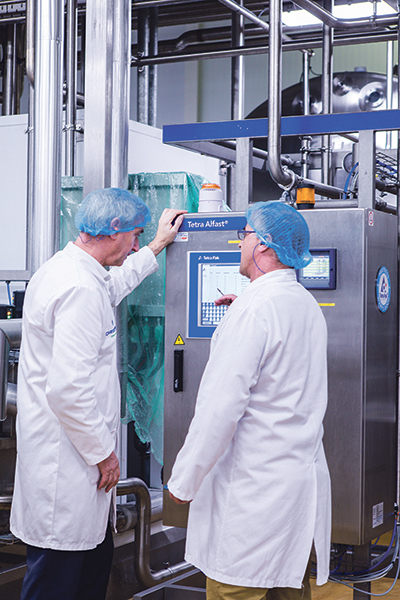 CFH recognises that the next year or so is likely to be very uncertain for all these reasons already discussed, and Graham remarked that, "Normally we can horizon scan the near future, but now everyone is working blind with so much unpredictability. However, as a debt-free, profitable business, we continue to make great progress in data management to manage our costs, and this helps us to make quick decisions based on facts, rather than hope or belief."
The company projects its UK operation as a centre of excellence throughout the world, being proactive and working closely and encouraging small starter businesses. At the other end of the spectrum, they also work together with partners and retailers to work towards a cleaner tomorrow and develop best practices across the food industry.
Graham concluded, "CFH is honoured to be our Hygiene Solutions Company of the Year, we all have measurable KPIs but any award is a recognition of our entire team who work so hard, we are very proud of them, and this award validates all of our hard work."
T 01925 234696
UK-foodinfo@christeyns.com
www.christeyns.com