Having brewed simple and elegant mead recipes for twenty years, Afon Mêl are now moving into new ground with their limited release, small-batch meads. These meads aim to explore the impact that different ageing conditions will have on their carefully chosen and highly valued honeys.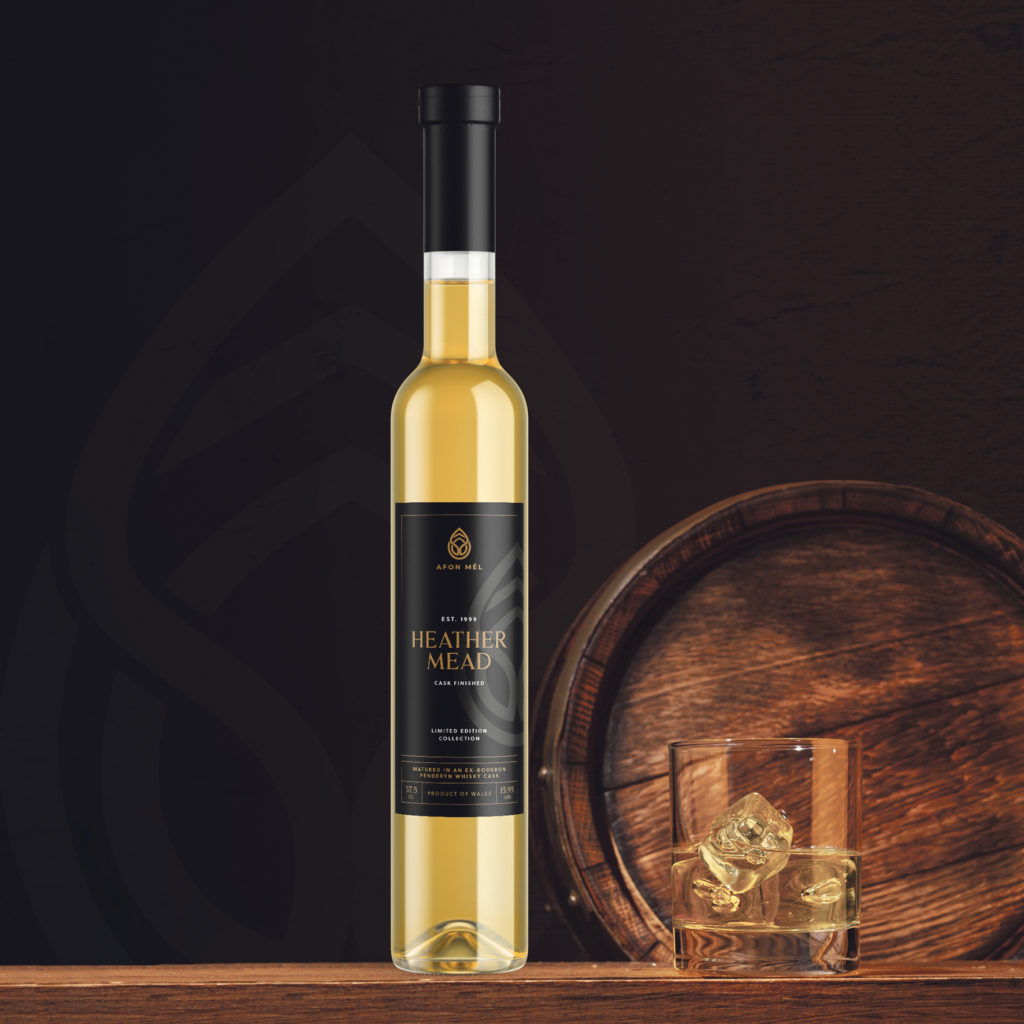 The first two products in this Limited edition collection are further aged variations on their much-loved Heather Mead (Golden Fork, 2019 Great Taste Awards) and are matured further with Welsh producers Penderyn Distillery casks. Sam Cooper, owner and head mead-maker at Afon Mêl said, "This collection of small batch meads includes the two products matured in ex-bourbon and ex-madeira barrels which have been used at Penderyn to mature their Welsh whisky, once emptied are filled with mead. What comes out is wonderfully and subtly different to what goes in".
The provenance of the barrels; first bourbon or madeira, then Penderyn Single Malt Welsh whisky, makes a significant difference to the overall profile of the Afon Mêl meads, with the ex-madeira adding an intoxicating blend of citrus and spice aroma alongside the heather honey's naturally smokiness, and the ex-bourbon lending the product a little more heft with some potent vanilla notes.
To make the collaboration even sweeter, Afon Mêl and Penderyn Distillery have established a barrel-share agreement, so we can hope to see some mead-cask aged whiskies released at some point in the future. This experiment has been five years in the making, but if there's something whisky and mead makers can agree on it's that patience is a necessity when making the finest products possible.
Sam also added, "All the new meads created allow us to explore different mead making methods, with these small batch meads we can showcase a new and exciting side to Afon Mel's Meads." Sam seems to have a fair few ideas buzzing around his head, and only time will tell which will end up becoming the next small batch release. For now, the Heather mead matured in Penderyn casks make for a very fine first installment.
If you'd like further information on the limited edition meads please visit our website: www.afonmel.com
T 01545 560822
info@afonmel.com
@afonmeluk