Chalo is an exciting and unique brand that we, here at Food and Drink Matters, are most pleased to present with our highly prestigious Specialist Drink Supplier of the Month profile.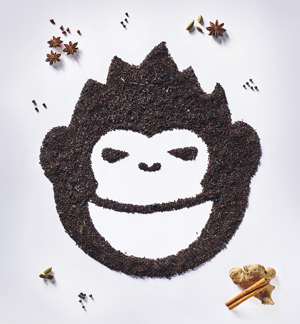 CEO and Co-Founder of the company Gita Van den Boer grew up in Belgium but during her time as a volunteer in India she discovered the delights of chai, a hot beverage embracing the distinct masala flavour. Finding it to be incredibly comforting, Gita was disappointed to find that the delicious drink wasn't readily available back at home.
Her determination to address this issue led to the development of Chalo along with her business associates Peter Goethals and Simon De Clerck. Gita explained, "The chai products I did come across lacked the great authentic taste and spiciness of the varieties I was originally introduced to. With the help of a contact from India – who had the production knowledge required to source the best ingredients – we started up our own brand of chai."
2015 saw the official launch of Chalo, an innovative business by means of a comprehensive web shop and dedicated direct. Despite being such a newly established enterprise it has already proven popular with customers across 11 European countries: Belgium, the Netherlands, Germany, Ireland, Italy, Poland, Hungary, Sweden, France, Denmark, Singapore, Nigeria and the UK. In fact, the team is now looking forward to expanding further afield by entering the American market!
Chalo is best known for its range of Indian Chai Lattes. Available in four distinct flavours, the natural drink is made using an intriguing combination of black tea and cool spices. Although based on an authentic formula, the traditional product has been effectively enhanced with many exciting ingredients that have added a contemporary twist to this timeless recipe.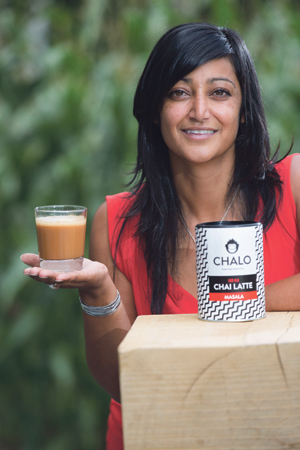 The first option is the warming Cardamom Chai Latte, which encapsulates the bitter and sweet notes of this indulgent Indian spice. The Lemongrass Chai Latte, meanwhile, is refreshing on the palate with a prominent tang of sweet & sour, whilst the Vanilla Chai Latte is gorgeously fragrant with an aroma similar to that of freshly baked cookies. Finally, the Masala Chai Latte contains mixed spices and herbs, with the inclusion of ginger, cardamom, cinnamon and black pepper adding a piquant punch to the blend.
According to Gita, the chai latte mixes are perfect for the everyday individual, "The all-natural drink is clean of additives and is therefore a good, less caffeinated alternative to coffee," she insisted. "What's more, because of the type of sugar used the consumer doesn't even have to stir! It dissolves immediately once the hot water is added, and this user-friendly quality is important because customers prefer their drinks to be made quickly and easily."
What m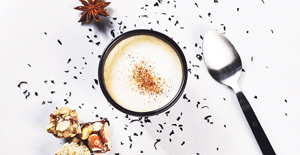 akes the drink stand out the most from other chai brands is the fact that it contains no milk. This is a unique yet useful characteristic because it allows users to add the milk of their choice (whether skinny, dairy, vegan, soya or coconut infused) whilst making it accessible to both vegans and the lactose intolerant.
The Chalo team is looking forward to releasing their range of Funky Feel Good Food products later this year. They are currently in the midst of finalising their selection of 'Funky Chunks': dried fruits and nuts that will act as a healthier replacement for biscuits, and Salty Peas: edamames, green peas, chickpeas and mixed beans with funky flavoured coatings.
"Chalo is Hindi for 'let's go, let's move forward together'," Gita concluded. "We are always innovating because we want to inspire people with flavours and recipes from other cultures and climates – our aim is to bring a traditional product to the market in a funky and rebellious way."
T 0032 32911060
info@chalo.eu
www.chalo.eu/en