Phytaphix is a new, multi-award winning and 100% plant based nutrition product company, based on the research and expertise of heir founder, Dr. Conor Kerley.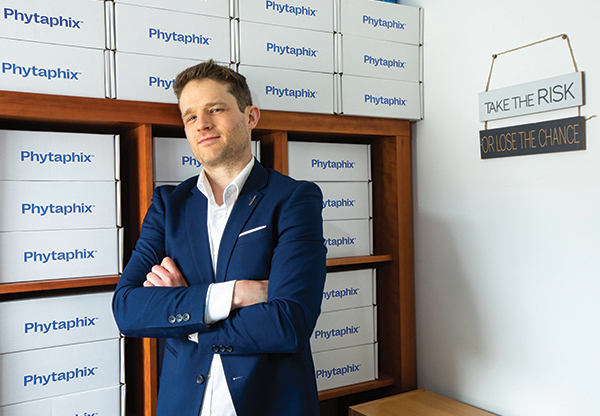 A diagnosis of multiple sclerosis aged 15 led Conor to become interested in health and nutrition. His passion for helping people motivated him to earn not one but two degrees in nutrition from both Trinity College and Dublin Institute of Technology and later his Clinical Doctorate from the School of Medicine at University College, Dublin.

 Conor's education matched with this experience as a Clinical Researcher and Keynote Speaker have led to the creation of Phytaphix.
Their hero product, Immune Phix, was carefully formulated by Conor and contains specific and crucial vitamins, minerals and phytonutrients that are known to help maintain immune health, based on human research. Immune Phix contains elderberry, Indian gooseberry, Irish mushroom, plant based vitamin D3, matcha green tea and much more.
It has been designed for convenience to be easily added to most foods and drinks, 
Immune Phix has been designed for anyone who feels they need support for their immune system, anyone feeling tired or run down, and people who struggle to get the daily recommendations of fruit and veg.
Phytaphix has been celebrated globally by industry leading awards such as World Food Innovation Award. With these merits Conor's award winning research has been recognised as the perfect phix for immunity and energy.
Dr. Conor's work doesn't stop there. His continued research has led to the development of additional exciting Phytaphix launches – coming this year.
For more information on Dr Conor's journey and Phytaphix products please visit www.phytaphix.com