Favrit, the successful Nordic technology company, has recently launched in the UK market. Favrit aims to revolutionise the way restaurants and bars are run by making operations simple and profitable via its hybrid mobile ordering solution which uniquely combines a digital and personal service to ensure the best guest experience.

Differentiating itself from its POS and digital competitors, Favrit, is a guest experience platform that can be used by food and beverage brands, hotels, restaurants, and consumers alike, all in one simple, easy to use platform.
Flexibility of choice
Hotels, restaurants, and bars using Favrit can choose how they want guests to order and pay.
The company provides a hybrid ordering combination where both server and guests can add orders to the open bill and guests can easily pay when they are ready to leave without waiting for a server to become free.
Or a traditional server service where waiters take all orders and payments can be in operation.
Alternatively, guests can use the self-service QR code option to order and pay via mobile phone, giving waiters more time to provide a personal service to those guests that want it.
Great guest experience
Favrit helps venues focus on delivering an outstanding guest experience by allowing staff to focus on giving guests a personable experience by upselling and offering recommendations.
The platform allows you to pair meals with recommended drinks, sides and snacks and will prompt the waiter and customer with these suggestions making it easy to upsell, even if a waiter is on his first day in the job. The platform will also offer options such as gluten free, vegetarian, type of cooking (rare, medium, etc) to ensure a guest experience that is second to none.
With Favrit customers can scan the QR code at the table and check that their order is correct and can add things or order additional items, such as drinks later without having to wait for table service or go up to the bar. Then when it comes to pay for the bill you can pay quickly and easily via your mobile without needing a waiter to become free. Customers can also split the bill easily by selecting to pay for those items they themselves have ordered if they wish to.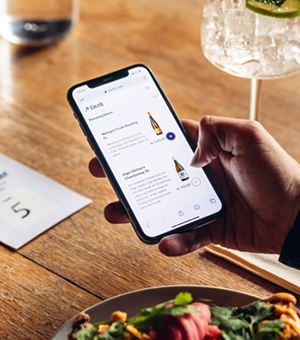 Increase revenue and decrease costs
Favrit's hybrid ordering combinations means you never miss out on guests wanting to spend more while they wait, thereby increasing sales while reducing costs and simplifying the admin behind it at the same time.
Work with neighbouring businesses
Favrit encompasses an industry first, as it allows a venue to team up with neighbouring restaurants and bars to sell its products. For example, a bar can partner up with a nearby BYO restaurant and sell its third-party food alongside the drink it offers all via the Favrit platform, with the money for each going direct to each relevant business.
No hardware investment
All benefits run on Favrit's digital POS-system, offering a comprehensive end-to-end application on existing equipment, mobile phones, tablets, and devices so there is no need to invest in new hardware. Simply use the devices you already have.
Edwin Fjeldtvedt, Favrit CEO, says, "Most businesses in the hospitality sector use lots of different systems to cover different parts of their business such as inventory and stock management, ordering and accounting. Favrit pulls this all into one platform enabling users to own the entire customer journey.
"This enables venues to offer the best guest experience possible while also using a centralised data dashboard to intelligently increase profitability, and revenue, all with minimal additional investment and no upfront costs."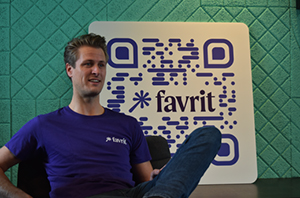 Erik Tronbol, CEO, Delicatessen, Norway, adds, "We save on costs while we increase sales – it is a win-win. Favrit is the future for customer experiences at restaurants."
Favrit's pricing structure is simple and straightforward. There are no annual contracts or binding agreements. All customers are offered a free 30 day trial and then move on to one of the following payment plans:
Basic: £40 per month +0.5% of monthly revenue. This includes free customer support, digital menu (QR code), self-service digital ordering, pay with mobile option and you can cancel at any time.
Pro: £125 per month +0.5% of monthly revenue. This includes all the above plus pay with card or mobile, Hybrid ordering (both server and guests can add to the same bill) and server ordering.
An enterprise that has more than one location or event taking place can contact the Favrit team direct and have a tailor-made plan put together for them.
Find out more at: www.web.favrit.com/uk