The worst nightmare for any business operating within the food sector is to be plastered across the national media as the source of a food-borne infection that's resulted in serious illness or even death.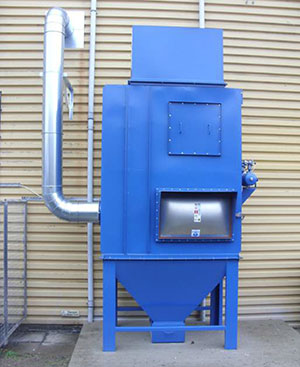 At worst, it could cost you your business, and maybe even lead to a prison sentence.
Of course, you make sure your equipment meets the highest standards and your staff are thoroughly trained in hygiene processes. One other component of your operation can be easily overlooked, though — the air within your premises.
Why Filtration and Ventilation?
If you let the air in from outside, it will carry all the pollution associated with the modern world, but shutting the air in can be even more dangerous. If it's not circulating and regularly cleaned, a wide variety of bacteria and fungus spores can develop and get into your food production, whatever hygiene precautions you may take.
You can counter this if you look into the Filtration and Ventilation Systems at Filtrex Global, a leading supplier of ventilation and filters. A wide range of types are available that will filter or scrub out the pollutants before they have time to multiply, and then recirculate the clean air.
Keep Your Filters Working
Installing a ventilation system is an important first step but it obviously can't just be installed and forgotten. Over time, especially if the air you're extracting is at all greasy, deposits building up in the ducts and on the filters provide ideal breeding grounds for the very bacteria and spores the system should protect you against.
An essential part of any filtration and ventilation system is to have a robust service programme in place. Although some of the simpler tasks can be undertaken by a specially trained health and safety officer, it's essential that the system is regularly serviced by professionals.
Filtrex Global not only provides and installs filtration and ventilation systems, including some bespoke solutions, but also offers a comprehensive, hands-on service programme. If you're in the food industry and don't have an up-to-date system, get in touch to discuss your needs.
T 01279 457590
www.filtrex.co.uk