Food and Drink Matters is incredibly proud to present Redemption Foods as its selected Soup Producers Company of their Month for their delicious, home-made style soups which come in a wide variety of flavours.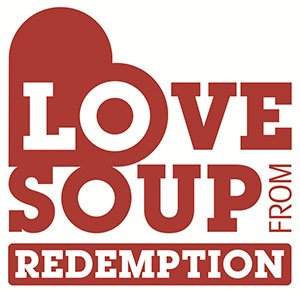 Established by a multi-skilled group of food service supply professionals, Redemption Foods was set up in 2004 to offer a great tasting, affordable soup to the market. Based in County Durham, amongst many big food manufacturers, the popular soup company distributes its delicious products to a whole host of customers around the UK including sandwich bars, coffee shops, universities, golf clubs, farm shops, deli's and many more.
Available in around 50 different flavours, Redemption's soups are as close to a home-made soup as possible, leaving consumers with a mouth-watering taste and unique flavour. Made by fully trained chefs who source the finest ingredients both locally and globally, the extremely broad offering spans from simple soups such as Tangy Tomato & Coriander, Minestrone, Vegetable & Barley Broth and Bombay Potato to more funky, innovative flavours which include Chipotle Meatball Soup, Chorizo & Chickpea, Red Thai Chicken and Thai Green Lentil with Coconut. No matter what your preference, you are sure to find a flavour that suits your taste buds.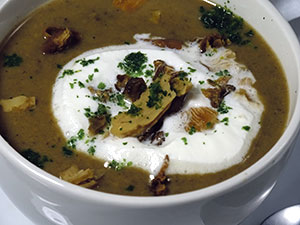 Redemption Food's expertise doesn't just stop there – they also specialise in great tasting stews, fruit toppers, chef base sauces, and wet cooked products for other food manufacturers. Clients can tailor their menus by requesting certain foods and flavours to create their very own bespoke offering.
"We want to be the best producers of soup, not the biggest," commented Commercial Director Mark Crow. "The soup we produce is created to the highest possible quality at the right price for our clients to sell and for people to enjoy. We offer a good honest product that tastes great and creates its very own customer base. So many people already love the delicious flavours and we are constantly adding new ones to enhance the range.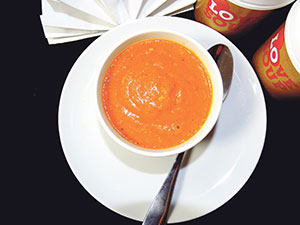 "At Redemption Foods we take customer feedback very seriously and have recently changed our packaging to suit the needs of our clients. Our standard round packaging has evolved into a new environmentally friendly square shape which allows for easier storage space.
"Our aim is to continue our rapid expansion in the market and also incorporate more business to business work, appealing to a wider audience."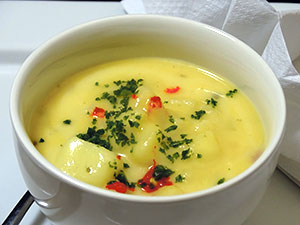 To witness the unique tastes of Redemption Food for yourself, why not visit them at one of their upcoming trade shows. This year, the company will be attending Café Culture on the 23-24 May at Olympia London as well as Lunch! 2017 on the 21-22 September at ExCel, London.
For more information about Redemption Foods' exceptional services, contact the company today. One of the experienced and friendly team will be more than happy to assist you with your enquiry.
T 01207 508111
info@redemptionfood.co.uk
www.redemptionfood.co.uk