TC Facilities Management (TCFM) is now playing a part in helping Whole Foods Market satisfy, delight and nourish their customers.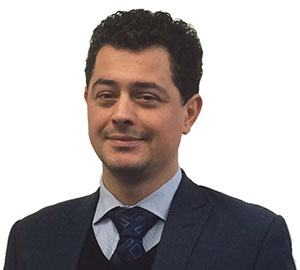 The team from TCFM, led by Cosmin Tecuta, TCFM Divisional Director, will ensure that the impeccable standards that TCFM have become known for in other Retail settings will be replicated.
Having been able to demonstrate the ability to be an invaluable member of the team in other cleaning and FM contracts within a variety of sectors, the contract was awarded based on TCFM's proven track record within the Retail sector. Clients in this sector include a range of food retailers.
The contract sees the use of tried-and-tested equipment by TCFM that they know will deliver the quality and consistent standards that Whole Foods Market is looking for.
Cosmin Tecuta, Divisional Director, TCFM, commented, "We are delighted to have been awarded this contract and to be given the opportunity to be considered part of the team at Whole Foods Market. We are looking forward to bringing our proven expertise in cleaning to life to enable the best possible In-Store experience to be achieved and with it enable Whole Foods Market to satisfy, delight and nourish their customers."
Feel free to Connect with Cosmin to arrange an informal chat about how he and his team can bring the added value you are looking for, to your facility.
Contact Cosmin at: www.linkedin.com/in/cosmin-tecuta-979248a7
T 01737 814016
info@tcfm.co.uk
www.tcfm.co.uk