Quality disposables manufacturer and supplier, Herald has extended its range of eco-friendly, wrapped meal packs and individually wrapped cutlery in a bid to promote better hygiene and a consumer first approach.
Herald's offering now includes natural cornstarch meal packs comprising of knife, fork and napkin; natural cornstarch meal packs which also include spoons; and packs which have all the diposable cutlery and napkins, plus salt and pepper. The same offering is available in wood and all items of disposable wooden cutlery and stirrers can also be purchased individually wrapped.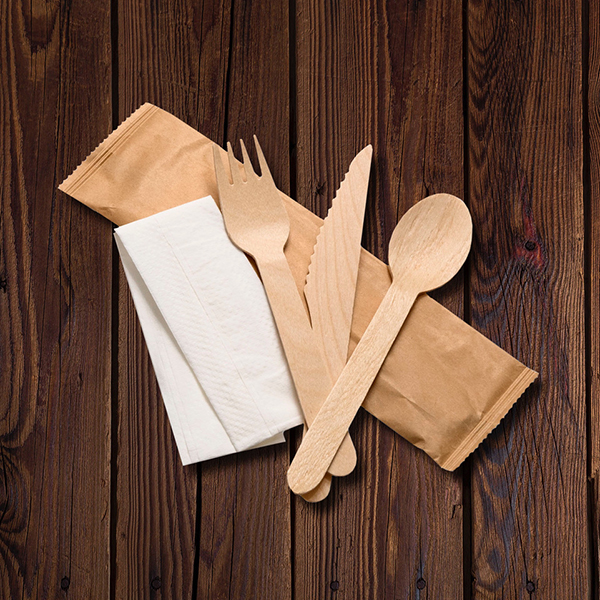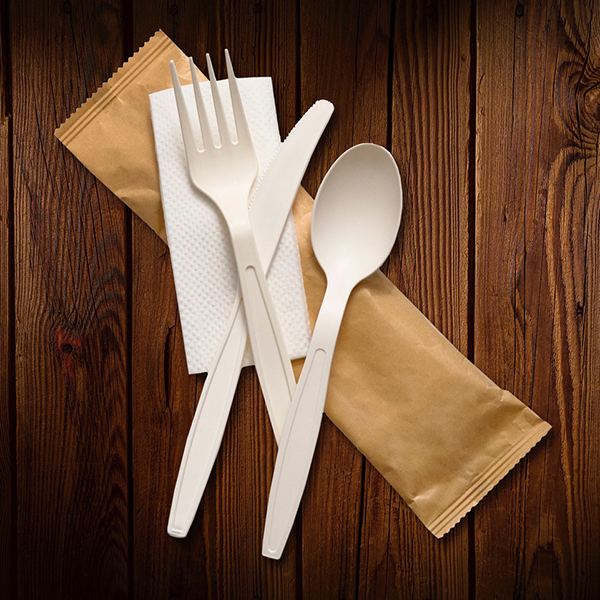 National sales manager for Herald, David Martin explains: "If you ask the consumer, nobody wants to use disposable knives and forks, handled by other people – especially after the last few years. Post-pandemic, the public is more cautious and wants reassurance about good hygiene.
"Offering customers wrapped cutlery and meal packs is the smallest thing and yet it's often overlooked. Wrapped cutlery can complete the meal, along with the overall experience, rather than potentially ruining it. Ultimately, it doesn't matter if food is being eaten on the go, outside, or inside, in a more formal environment, the offering should be the best it can be."
Herald has offered natural birchwood cutlery, including stirrers and skewers, for some years and has seen sales rise, year on year, as the trend for natural products has climbed. Part of its quality Rootier range, the wooden goods are best sellers and the catering and events supplier is keen to continue to anticipate all aspects of customer demand and to offer more choice.
The Rootier selection also includes ice-cream and lolly sticks, ice-cream spoons and chopsticks. It sits alongside the popular Mr Chip birchwood chip fork, which has established its own following in recent years, with the brand securing almost 100 per cent of repeat business for Herald.
With over thirty-five years since its inception, Herald is renowned for its vast catalogue of goods including a broad selection of sustainable, full compostable products. The company has been careful not to sacrifice quality for price and adheres to a standard, refusing to stock products that fall below a certain grade in order to protect the company's reputation and its customers' expectation.
For further information on Herald and its products, log on to www.heraldplastic.com or call 0208 507 7900 to order a copy of the catalogue.