The Ice Cream and Artisan Food Show is the only trade show for the ice cream sector in the UK. Its back in Harrogate at the Yorkshire Events Centre from 7th to 9th February 2023. If you make or sell ice cream (or are thinking of doing so) then this is a must attend event.
The Ice Cream & Artisan Food Show is organised by the Ice Cream Alliance (ICA), the trade body for the ice cream sector.
This year's Show will feature the biggest free seminars programme it has ever hosted. "We are delighted to have what we think is the most compelling seminar schedule we have ever put together," said Zelica Carr, CEO of the ICA and the Shows organiser. "Sellers and makers of ice cream are facing serious business challenges in the current economic climate – and I hope that the seminars will give businesses ideas, practical help and inspiration to overcome a lot of these challenges."
The seminar programme highlights include:-
Getting More Energy Efficient (Renewable Utility Solutions Ltd)
How to focus on energy efficiencies and renewable suppliers.
Ice Cream Parlour of the Year (Simon Tasker)
The ICA is launching a national competition to champion the best ice cream parlours. Ice Cream Parlour of the Year's main sponsor is www.Antonelli.co.uk
DIY Marketing (Simon Brookes, BoroughPR)
The media loves a good ice cream story. How to get yourself in the media.
SALSA Plus Ice Cream Certification Scheme (SALSA)
This new certification is vital if you are considering wholesaling your ice cream to other retail of hospitality sector businesses.
Financing a New Ice Cream Van Purchase (Mark Tilley, UK Asset Solutions)
Valuable information on the finance options available.
For full details on all the seminars including timings, please visit the website: www.ice-cream.org
Another highlight will be an appearance by renowned Italian celebrity chef, Gennaro Contaldo, mentor to Jaime Oliver. He will be signing copies of his brand new book, _Gennaro's Cucina_, at the Show on Wednesday 8 February.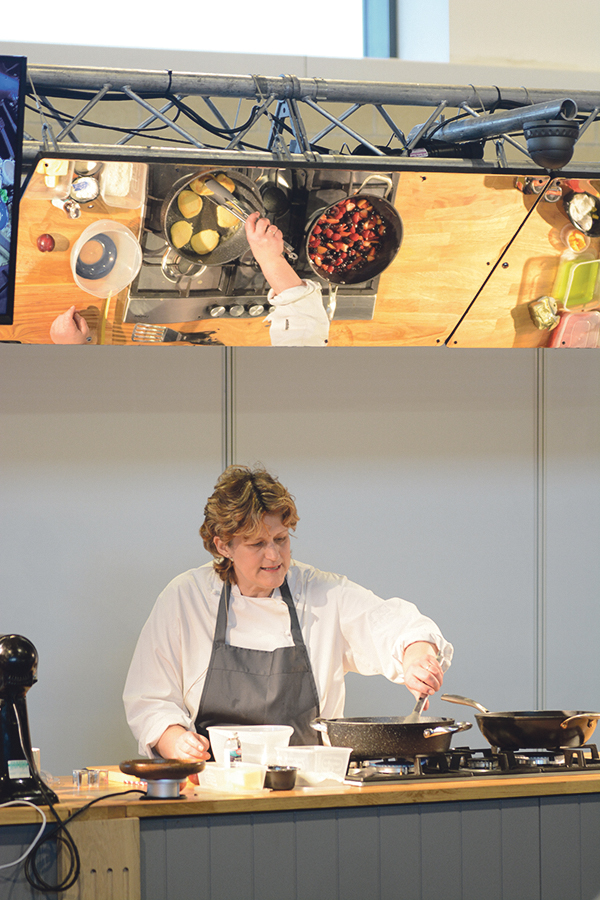 The Demo Kitchen hosted by chef Steph Moon is back by popular demand and will be showcasing recipes and ideas that could be a big hit with your customers. This year she will be joined by four times National Champion, Philip Mancini. Recipe ideas will include 'Festival of Coronation', with ice cream delights fit for a King, and 'Fire and Ice', where chilli meets ice cream.
New this year is the VIP Experience – spend up to 45 minutes with one of our two industry experts Giulio Dallavalle, Director of Franks Ice Cream or David Otterburn of Ryeburn of Helmsley. They been actively involved in the Ice Cream Industry for over 70 years between them. Soak up invaluable knowledge as they impart decades of expertise with you, helping you hone your skills and giving you the best foot forward to creating your own ice cream empire. The VIP ticket costs £150 plus VAT and booking fee.
There will also be all the major Flavour Houses, suppliers, wholesalers and equipment companies exhibiting who will entice you with the latest flavours and trends in ice cream plus a number of companies exhibiting at to the Show for the first time.
Tickets to the Ice Cream and Artisan Food Show are £13 plus booking fee. Attendance is free for ICA members.
To register to attend and for further information go to: www.ice-cream.org/ice-cream-and-artisan-food-show