Food and Drink Matters is pleased to select DIGI Europe as our Weighing and Packaging Solutions Company of the Month. DIGI Europe provide a truly varied range of products, not limited to packaging and weighing, suitable for application in a wide range of industry sectors.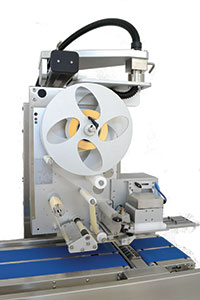 Established in 1989, DIGI Europe is a subsidiary of the global giants Teraoka Seiko, founded in 1934. Based in Suffolk, UK, DIGI Europe is a truly global company and the best in their field.
When it comes to the latest and greatest in weigh price labelling equipment and machines, there is only one name which springs to mind, and that's DIGI Europe. This is for good reason, and hardly to be expected given the emphasis placed on continuous and ongoing product development and the technology utilised within the products.
What's more, DIGI Europe design and develop their innovative products themselves, ensuring they have complete control of the quality and functionality of their machines. Striving for perfection through continual product development has ensured DIGI Europe has stayed one step ahead of the competition and ensures that they will continue to do so for the considerable future.
DIGI Europe's comprehensive range of products is suitable for application in a great number of industries, but they mainly operate in the food industry. Solutions are available for food processing centres, food manufacturing plants, food packaging centres, food product distribution centres, and fresh produce processing centres. The list of benefits DIGI Europe's products bring to this industry sector is as long as it is varied, no matter what kind of food product is being packaged, processed, manufactured or distributed. DIGI Europe are able to supply weigh price labelling machines for the following food products: meat and poultry, ready meals, agricultural produce, seafood, bakery foods and baked foods, rice, pasta and boil in the bag food.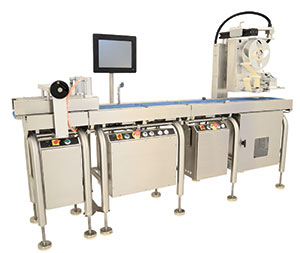 DIGI Europe's new developed HI-700 HS weigh price labeller offers customers increased flexibility by being able to label on all shapes and densities of food produce, and the applicator is self can be easily altered during production to apply irregular shaped labels. Because now a day's food items put as much emphasise on the look of the product, not just the taste, DIGI can help uniformity by giving consistent label placement, and the applicators themselves will not harm the packaging or product. Also, the newly designed conveyors is another key to DIGI's success as it allows for a smoother transition over the belts, which in turn gives an accurate weight of each product.
This is but one example of an application that DIGI can offer however there are many solutions that are specifically designed and manufactured for their customer's requirements in mind. In reality, DIGI Europe's diverse range of products is used in four main sectors: Industrial, logistics, retail, and hospitality. DIGI Europe is enjoying a successful expansion into retail this year, with their products improving efficiency in the industry and exceeding customer's expectations of their experience. DIGI Europe's retail solutions are for supermarkets, convenience stores, pharmacies, department stores, and speciality stores like butchers and bakeries.
DIGI Europe recently exhibited at IFFA in Frankfurt, the leading trade fair for the meat industry. They were extremely proud to exhibit their new HI700HS, mention above, which is capable of labelling an astonishing 160 packs a minute! With new products always in the pipeline and the company always looking to streamline products, the future of DIGI Europe certainly remains bright.
T 01440 712175
sales@uk.digi-group.com
www.digisystem.com