Food and Drink Matters is proud to announce that TC Facilities Management (TCFM) has been chosen to receive our Professional Business Services Company of the Year award. Established in 1962 by Trevor Cripps, TCFM has been providing a variety of excellent services for an extensive range of companies.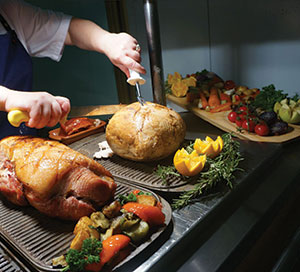 Based in Surrey, TCFM works across the nation offering a variety of soft services, predominantly cleaning as well as security, specialist services and facilities management. With over 55 years of experience, TCFM is now one of the UK's top 2% cleaning and security service providers. Having partnered with high profile retail, DC, Stadia and Office clients, TCFM offers the guarantee of high quality services for their customers.
"The main thing that sets us apart is our approach to business," said Fiona Ellingham. "We listen first and then deliver, focusing on both prospective and ongoing customers; we continue to listen to what our customers want throughout their time with us, we never rest on our laurels."
Indeed, TCFM brings unrivalled knowledge of the industry to their customers, boasting the credentials to be able to deliver great service in a number of sectors. Whether it is cleaning a single location or full facilities management across multiple buildings, TCFM's leading experts will help develop the services a company needs. Indeed, when employees feel safe, secure and comfortable, they become more productive, and so TCFM understands the importance of a well-run workplace to the overall success of the company. Improving efficiency through sustainable tailored facility management, every solution is unique to the customer, tailored to ensure their capabilities are fully optimised.
"One of the companies we work with is Tesco, where we help with the health and safety risks involved when packing food and drink. It's important to manage spillages here, as staff or vehicles may travel through a spillage and cause numerous issues and risks. We ensure the environment is safe, and focus on training staff on how best to deal with such spillages," explained Fiona. "We also offer a service whereby we repackage undamaged products that were originally packaged with a damaged item. This decreases the company's waste as well as minimising loss of revenue."
TCFM's security services are also second to none, protecting employees, fleet, property, and customers. By working closely with its customers, TCFM can assess and understand every potential risk, before developing manned guarding and state-of-the-art technology solutions to address each one. They also identify ways to enhance each customer's brand experience of everyone they touch.
Over the last 12 months, TCFM has seen impressive growth, increasing their annual turnover from £85 million to £90 million, fast approaching their goal of £100 million.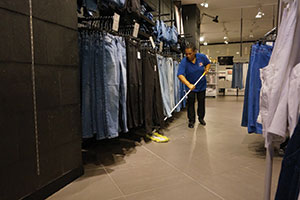 "We've also won contracts with online retailers and with the country's biggest building society. We've been very successful in securing new business, and are hoping to increase our Net Promoter Score, currently rated as good, even further to demonstrate that we are acutely focused on our customers' satisfaction."
What's more, TCFM has a national charity partnership with one of their customers, the British Heart Foundation. They committed to raise £5,000 for the charity over 12 months starting from September 2018; they have already raised £6,000 with four months still left to go. TCFM is also sponsoring another of its customers, RS Components, who are fundraising for a childhood cancer charity through their Tour de Branch event, where employees are cycling between each of their 16 branches across the nation.
"We are delighted to have received the Company of the Year award! It's always good to be recognised by an independent body, and while we think we're doing a good job, it's brilliant when other people see it too."
For more information, head to their website or get in touch using the contact details below.
Contact
T 01737 819142
fiona.ellingham@tcfm.co.uk
www.tcfm.co.uk