Congratulations to CoffeeSafe for being specially chosen as Food and Drink Matters' Company of the Month, selected as a result of their continued excellence in pressure systems safety and commitment to providing stellar training and safety support.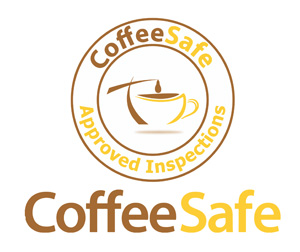 A sister company to the renowned Mandate Systems Ltd, CoffeeSafe is drawing on over 25 years in the pressure systems safety industry and provides Written Schemes of Examinations (WSE) and an online reporting solution for espresso and bean to cup machines, to comply with the Pressure System Safety Regulations 2000 (PSSR 2000).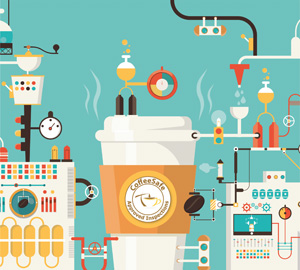 Operating nationally from Liversedge, West Yorkshire, CoffeeSafe was first set up back in 2012 by Stephen Gledhill and Justin Lievesley, following requests from several coffee service providers to assist with PSSR compliance. Using their specialist knowledge to developed a turnkey package with the vision to improve safety and help coffee houses to comply with the 'Pressure Systems Safety Regulations.' The CoffeeSafe package offers everything a service provider requires to deliver their professional service, including expert support.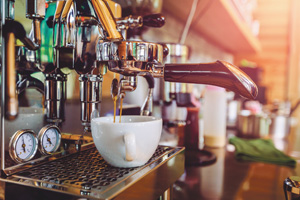 CoffeeSafe has developed a training course around PSSR 2000, which is accredited by the Institute of Occupational Safety and Health (IOSH), and it is already a hot topic in the coffee industry. In 2017, over 100 engineers were trained over 18 courses, with 2018 set to be just as popular. Consistently exceeding the expectations of their clients, CoffeeSafe provide an innovative and profitable way to carry out statutory examinations on traditional and bean to cup coffee machines.
With a unique service, CoffeeSafe pride themselves on their versatility to cater for both corporate and independent companies who provide comprehensive service packages to coffee houses. With a mission to provide the best quality service, CoffeeSafe use cutting edge technology and above all encourage customers to prioritise compliance and Health & Safety. With companies like Costa Express, La Cimbali, Espresso Services, Franke, Backup Coffee & Service Ltd already on board, plus many more, CoffeeSafe are following in the footsteps of Mandate Systems to become a market leader in the industry.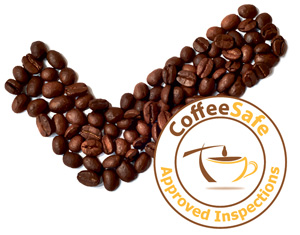 If you would like more information on how CoffeeSafe can help you to meet statutory pressure system safety regulations, why not give the team a call on the number below, they would love to speak with you.
T +44 (0)1274 505255
www.coffeesafe.com