Food and Drink Matters is pleased to announce our Company of the Month, Mathys & Squire LLP. As one of Europe's leading intellectual property law firms, Mathys & Squire has over 100 years of experience in helping clients protect their innovations and achieve their commercial goals.

With 10 offices across the UK and Europe, the firm's patent, trade mark, design, and litigation attorneys cover a vast range of technical fields, including the food and beverage sector.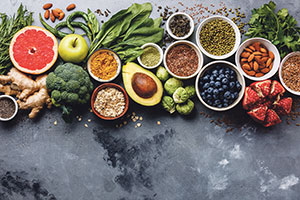 Intellectual property (IP) is an important asset that has substantial value for any business and gives it a competitive edge. While the value of trade mark protection and branding is well-recognised in the food and beverage sector, seeking patent protection for a new food product or manufacturing process is not necessarily the first thing that comes to mind. Yet, obtaining a patent allows business owners to enjoy the just rewards of their R&D labour and to be the exclusive provider of the food product or process. By not exploring this option, important opportunities can be missed to seize upon a competitive advantage, which only highlights the importance of obtaining expert advice from Mathys & Squire.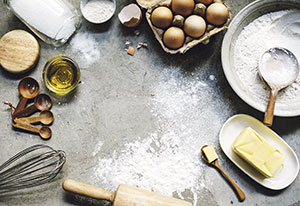 There are a number of common misconceptions surrounding the patenting of food and drink products, and the experts at Mathys & Squire are actively debunking such myths. One such myth is that recipes are not patentable, when in reality they are so long as they solve a technical problem. For example, if a business develops a new process to manufacture food, which lessens the manufacturing time or improves efficiency, the process can be patented. Indeed, novel and non-obvious technical aspects of any food product, packaging and manufacturing methods/recipes can be patented.
Mathys & Squire has extensive experience working with food and beverage businesses in order to maximise the effectiveness of their IP protection. With a range of specialists having chemical, biological, and engineering backgrounds, the team can advise on every aspect of the process through to market, whatever the food or beverage product.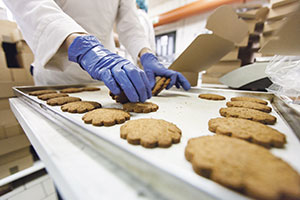 The firm has been working with start-up companies, SMEs, and multinationals, including household names such as Warburtons to protect their food and beverage innovations. The impressive nature of the clients that Mathys & Squire has maintained over the years is a testament to its quality of service.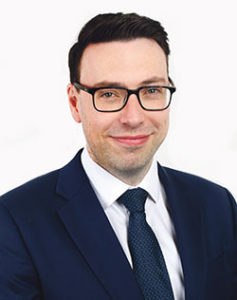 In the last year alone, the firm has seen a somewhat dramatic expansion, with new offices opening in Munich, Oxford and the Midlands. The new offices have seen the introduction of multiple new members of staff, each bringing their own experience and expertise to the table.
While the firm's expertise in the food and beverage sector has been the primary focus of this article, Mathys & Squire is not restricted to one particular sector, and serves a broad range of clients working in the fields of IT and software, life sciences, chemistry, and engineering. For example, Mathys & Squire has a proven track record in representing pharmaceutical, biotechnology, aerospace, agri-tech, clean-tech, semiconductor, sports, medical device, telecoms and media clients, which it does so in a manner that suits the clients' unique strategies and business models.
For more information on how Mathys & Squire can help your food business, contact expert David Hobson (DJHobson@mathys-squire.com) or get in touch via the phone number listed below or by visiting the company website.
T 020 7830 0000
www.mathys-squire.com