Food and Drink Matters is incredibly pleased to present its richly deserved Coffee Distribution Company of the Year Award to Cafés Novell for their continuous dedication to provide cafés, coffee shops and hospitality providers around the world with great tasting, premium quality beverages.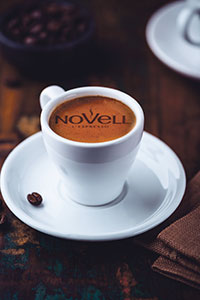 Since its establishment back in 1958, Cafés Novell has grown to become an intentionally recognised leader in the coffee making industry for their advanced products and flawless service. In April 2015, the business launched in the UK, appointing a new Managing Director, Phil White in October 2014 to establish the business ready for launch. Now, just under 2 years into trading, Cafés Novell has become extremely popular in the UK, gaining a great deal of customers and receiving fantastic feedback from those that have tried their unique beverages.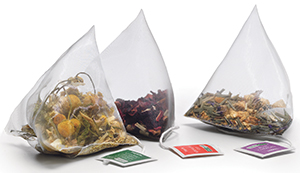 Phil was keen to comment on the company's ongoing success. "Expanding into the UK has been challenging but extremely positive," he said. "Our first year in the business proved to be quite difficult as we were a new brand in the UK dealing with a great deal of competition. However, in June last year our hard work and dedication finally paid off and we saw the company take a turn for the better. We became more recognised in the industry and our customer numbers almost doubled in a short period of time! Since then we have experienced steady growth month on month and are not far behind our forecast. We have increased our staff numbers and this is set to continue with the addition of BDM's in Yorkshire and London and the brands launch in to Manchester in December.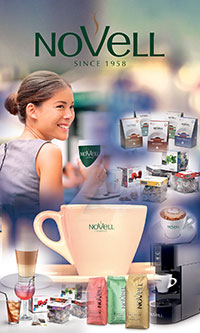 "As the MD for the UK, myself and my team are extremely dedicated to taking the company to great heights in the UK. We are striving for success and aim to make Cafés Novell a respected, national brand."
Cafés Novell doesn't just roast and sell delicious tasting coffee; they are dedicated to ensuring their clients get the most out of their service. Free training in milk steaming is provided as well as advanced training in Lattéart, coffee techniques and new product courses to help customers create the perfect cup. Any issues are addressed as quickly and efficiently as possible and engineers can be sent out the very same day to get systems back up and running straight away.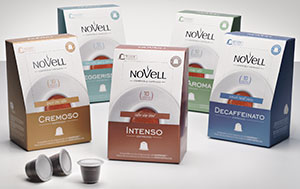 "Our dedicated account managers visit clients on a weekly or monthly basis (depending on client consumption) to ensure they are serving the perfect cup of coffee," explained Phil. "We check to see if they are using the recommended amount of coffee grams which not only ensures a delicious cup but also means you get more cups per kilo, increasing revenue and saving costs. We also strive to stay up to date with the latest trends and keep track of changes in the market to guarantee our clients are ahead of the game.
"We know our product and we know exactly how to create the perfect cup to keep customers wanting more. Roasted in Barcelona using only the finest coffee beans, our product offers a coffee experience like no other. Every roast is rigorously tested, along with every bag of green coffee beans to ensure the perfect coffee profile every time by our head of production and Q Grader Jaume Freixedas. As well as delicious tasting coffee, we are a one stop shop for a range of hot beverages including Tea, Herbal Infusions and Hot Chocolate."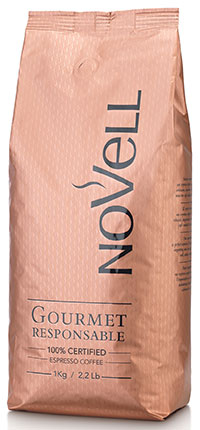 Like many others in the industry, Cafés Novell was hit by the rise in distribution costs due to Brexit. However, their reaction was entirely different to many of their competitors.
"As we import our product from our factory in Spain we have been affected by the exchange rate fees increasing," Phil told us. "However, these costs were not in any way passed on to our clients as we feel this is a temporary issue and as a company decided to ride the storm rather than involve our customers. Exchange rates are starting to head back in the right direction now so our costs are now going down so we can see some light at the end of the tunnel. As a company we feel that we should take the rough with the smooth and keep our customers out of it as much as possible. We aim to build long term relationships with clients and not to up prices every time there is a temporary spike which may cause clients to struggle. This gives them piece of mind when dealing with us.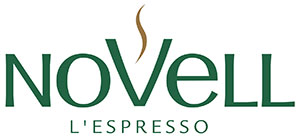 "Receiving the Company of the Year Award was a great honour for all of us at Cafés Novell. Having started at the bottom just 18 months ago, we are now enjoying great success, covering 3 large regions of the UK and distributing to both independent and national coffee shops, restaurants and hotels across the UK. It is great to be recognised for our hard work and dedication and it gives us the drive to continue our fantastic service."
For more information, contact Cafés Novell on:
T 01937 845584
info@cafesnovell.co.uk
www.novellcoffee.co.uk
www.cafesnovell.co.uk