World Heavyweight Boxing Champion, Tyson Fury, launches a brand new range of energy drinks, issuing a direct challenge to the industry's big hitters
Furocity by Tyson Fury energy drinks are available at selected retailers and on the Tyson Fury 'The Gypsy King' Official Merchandise Store
Launching on Wednesday 16th February 2022 for those seeking a hit of energy, the drinks contain less than half the sugar compared to other brands, such as Red Bull & Monster
Plus, there's a sugar free version on its way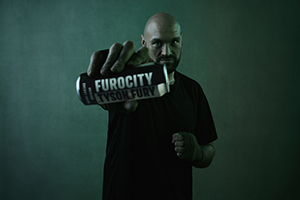 Hit your day harder with Furocity by Tyson Fury, a brand new range of energy drinks from Tyson Fury, available at selected retailers and on the Tyson Fury 'The Gypsy King' Official Merchandise store.
Heavyweight Boxing Champion of the World, Tyson Fury, issued a direct challenge to the energy drink industry's big hitters, branding them 'a bunch of dossers' as he launched his own brand new range, Furocity by Tyson Fury, at an event in London.
The four flavours are available from Wednesday 16th February, including Original, Black & Blue Raspberry, Sour Cherry Knockout and Sour Apple Punch, and are just £1.50 each, with sugar free variants coming soon. Each flavour is available to buy as a single can and will be available as multipacks soon.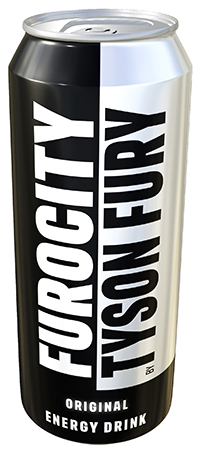 The Furocity by Tyson energy drinks contain less than half (4.3g per 100ml) the sugar of both Red Bull (11g per 100ml) and Monster (11g per 100ml) and are below the Government's sugar tax threshold as well as HFSS compliant.
These drinks pack a punch by containing as much caffeine as a double shot of espresso, ideal for a pre-morning workout. In addition, each drink includes taurine, an amino acid which naturally occurs in the human body and, often also found in daily diets from meat, fish and eggs. The drinks are also filled full of vitamins, including Vitamin B12 & B6, ideal for those seeking a drink fit for The Gypsy King with added punch.
Tyson Fury said, "Unlike my opponents, Furocity packs a real punch, giving you the boost you need to be at your best. It's all about hitting your day harder and making every moment count."
"And just like in my boxing career, I'm here to win."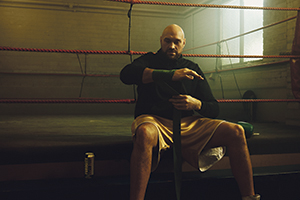 "It's been the same couple of brands at the top of the energy drinks market for too long. I've created Furocity to change all that. I'm clearing out the dossers and taking the energy drink title before anyone knows what's hit them."
The energy drinks are the first launch within the portfolio, with several other product lines launching this year, including the upcoming sugar free range.
The drinks are being launched by Gold Star Promotions and will be sold in Iceland both in stores and online, The Food Warehouse, Amazon and the Tyson Fury 'The Gypsy King' Official Merchandise store. All are below the Government's sugar tax threshold and are HFSS compliant.
For more information on the range, please visit: https://tysonfuryofficialmerchandise.com/