Pioneers of original craft spirits infused with premium CBD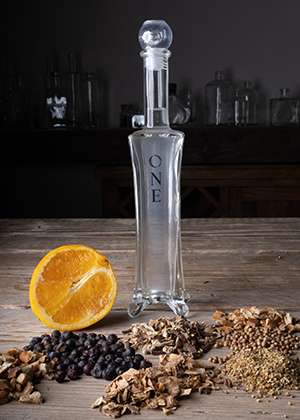 Top Beverages, the leading luxury CBD craft distiller creating original small batch spirits, launches its first CBD Craft Gin – Navy Strength under its brand ONE.
Top Beverages distills its CBD Craft Gin – Navy Strength with juniper berries, coriander seeds, angelica root, orris root, elderflower, lemon peel, lime peel, a fresh Valencian orange and 10mg of premium full spectrum CBD. The CBD Craft Gin is 54.5% Vol, which is bottled and labelled by hand in provocative and inviting 100ml Italian glass.
Top Beverages Co-Founder, Saf Ali, comments, "Our CBD Craft Gin can sit with the best gin out there in the market, with or without the CBD. Its authenticity comes through in every aspect of its robust taste, created with natural ingredients, Navy Strength ABV, and a dose of CBD. The flavours are incredible, making it a delightful beverage to savour."
About Top Beverages
Inspired in London, imagined in Barcelona and born in Philadelphia, Top Beverages is the leading luxury CBD craft distiller creating original small batch spirits. Each distillation exclusively uses natural flavours, the highest quality ingredients and contains 54.5% Vol or true Royal British Navy Strength. We then hand bottle and label each spirit in beautiful Italian glass. It's this marriage of craftsmanship and elegance that has earned Top Beverages the nickname the 'Prada of CBD Craft Spirits'.
Top Beverages distills all of its spirits on the scenic coast of Scotland, a place renowned the world over for its outstanding quality. Each distillation creates no more than 500 bottles to ensure that each drop meets our rigorous and exacting standards.
Top Beverages has developed and implemented strict testing protocols in conjunction with leading legal and food safety professionals to guarantee CBD quality, integrity and consistency as well as to meet EU standards relating to CBD and THC content.
Top Beverages' CBD Craft Gin – Navy Strength available now exclusively at: www.top-beverages.com – Price £30.00.