Today, the process of getting and staying compliant with food safety rules is cumbersome and bureaucratic. As a result, companies struggle and spend significant resources to achieve compliance. FoodDocs — an innovator in the food safety industry – raises £1.8M ($2.4M/€2.1M) to solve food safety compliance issues with the help of Artificial Intelligence.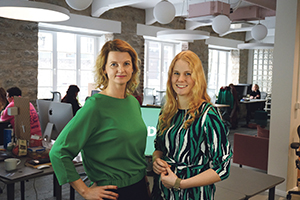 The funding is led by Bonnier Ventures with Forward Venture Capital, and Spring Capital also joining the round with existing investor United Angels VC. The funds will be used to continue the strategic growth journey, drive further expansion in the US and the UK to reach more clients and partners, and further improve AI capabilities.
"The food industry is hungry for change because of the pandemic," said Katrin Liivat, co-founder and CEO of FoodDocs. "Compliance processes need to become more efficient and company-friendly – that's where we change the game. Leveraging AI, FoodDocs makes getting compliant 500x faster than the traditional method and allows food businesses to save 20% of their time on staying compliant." Liivat added that the market is ready for innovative solutions to face food safety issues with simple yet genius food safety software.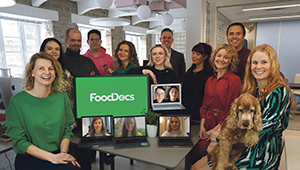 The solutions that FoodDocs has developed are already valued by over 15,000 customers including Huboo, Smart Lunches, The Oxford Food Co., and Bolt Market. The latter company has used FoodDocs' solution to expand to 40 new business locations in nine countries.
Melanie Goldfinger, Operations Manager of Croatia for Bolt Market confirms the value of FoodDocs, commenting that FoodDocs helped to accumulate all documentation accurately together. "They saved us a lot of time and are clearly customer-centric service providers. They strive to make our HACCP goals as smooth as possible and take time to educate all our team members on the usage of the platform."

FoodDocs was established by two female food safety experts. Their mission is to help serve safe food and make food safety rules easy to follow, offering one solution for all food safety tasks. "We have been impressed by Katrin and Karin's deep understanding of the large and complex food safety market. The positive impact that FoodDocs delivers for food safety and food businesses, by empowering them to operate more efficiently, is remarkable. We think FoodDocs have all the pieces needed to win and become a leader in this important category," said Victor Bodin, Investment Director at Bonnier Ventures.