Managing director of quality disposables manufacturer and supplier, Herald, Yogesh Patel outlines the strategy this family-run business is implementing to ensure its ongoing success.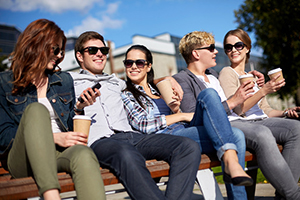 We've always aimed to identify where the value lies for our customers and to deliver without sacrificing quality. This is driven by the understanding that any compromise on quality risks leaks and spillages and a bad customer experience. If we hit that sweet spot, delivering both quality and value, our customers can then provide a guaranteed level of satisfaction and comfort for their customers.
Steering away from the tactics adopted by other packaging suppliers, who have dropped the weight of certain products to keep prices down, we've chosen to expand our preferred supplier list, ensuring that our customers can maintain the supply of a premium choice to takeaways and fast food outlets. Just because food is quick and to takeaway shouldn't mean that the bar is set lower when it comes to the expectation of quality and customer experience.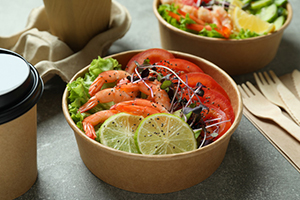 Recognising the importance of choice
Besides quality, we've always sold on variety and choice and will continue to do so, adding to our exhaustive range throughout 2022. We take pride in offering our customers as broad a product selection as possible and we're constantly talking to suppliers, reviewing what we can offer.
The provision of a one-stop shop enables us to stand out in the market place and, in the last year, we've concentrated on providing a single source solution – we have the full range of disposable cups, lids, boxes, containers, cutlery, plates, bowls, stirrers, sugar sachets and sticks, straws and meal packs. We've recently added to our catalogue of goods with our exclusive salad container range and plan to make further additions, including heavy duty microwave containers, ice-cream containers and shot glasses, in the coming months.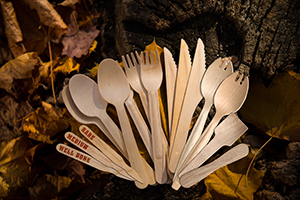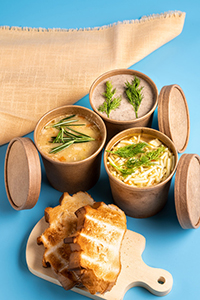 Keeping it green
We've consistently added to our eco-offering and plan to prioritise these products going forward. The demand for eco-friendly products is unlikely to diminish in the years ahead; the end-user is considerably more responsible and better educated about the threat to the environment posed by certain disposables than his or her counterpart from previous generations. With that in mind, our job is to ensure that we offer the widest selection of green products so that our customers always have the option to make the right choice.
Best in class service
In the last twelve months, we've almost doubled our workforce; adding to both our sales team and our warehouse operatives to ensure we can continue with a fast turnaround as the business grows. Our customers want easy, quick accessibility to stock and this means that we have to bolster the team to secure enough hands on deck and keep it robust. Ultimately, the key to our success lies in always looking for ways to be better. There's no limit to good customer service.
For further information on Herald and its products, log on to: www.heraldplastic.com