– People's Captain Confirm Nationwide Partnership with the independent pub operator –
The team at People's Captain – a craft beer range dedicated to making social moments count, using the power of craft beer to support positive mental health initiatives in the UK, are excited to announce a nationwide partnership with independent pub operator Punch Pubs & Co.
Visitors to Punch Pubs will now find People's Captain LEGEND American Pale Ale on tap with further additions from the five strong People's Captain craft beer range to follow.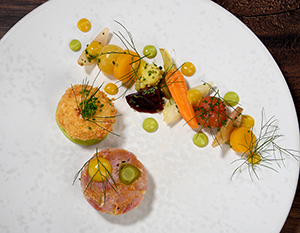 Independent pub operator Punch Pubs & Co has teamed up with People's Captain, to not only offer a great-tasting craft beer but also to support mental health in communities up and down the UK.
More than just beer, People's Captain stand for something meaningful at a time when we all need some positivity.
Greg Bateman – a professional rugby player currently playing for Newport Gwent Dragons and previously of Leicester Tigers and Exeter Chiefs – began brewing beer as a hobby, but after a difficult period of mental health struggles, he had a life-changing beer with a best mate. The pint with his close friend at a pub saved his life because it finally got him to open-up. Now on a mission to make social moments count, they donate directly to The People's Captain Foundation – supporting positive mental health initiatives and across the UK.
From working with local craft breweries and rugby clubs, Greg set his eyes on something much bigger – helping build social connections through stronger communities, exciting beers and positive social impact – through People's Captain. Some of our most meaningful conversations happen over a pint, and with Punch pubs famous for being at the hearts of their communities – safe places where people can start great conversations – it's a match made in heaven.
Every year, one in four people in England struggle with their mental health. Combined with the challenges of Covid-19, the need for support has never been greater. Despite this, only one in eight find the treatment they need to get better, stronger and feel good again. Due to the rocky couple of years the hospitality industry has grappled with, it's now more important than ever to support those affected or struggling with mental health issues in the on-trade.
Punch Pubs & Co's Marketing and Strategy Director, Russell Danks, said, "We couldn't be prouder to join up with People's Captain and offer support to our pubs, teams and local communities – especially at such a critical time for mental health in the UK."
People's Captain Greg Bateman said, "We're delighted that Punch Pubs & Co want to be part of the change we want to make. Their drive to keep making the pubs the heart of the community aligns perfectly with the impact we're trying to make. We know that the pub should be the perfect place for people to check in on one another and make the kind of positive social impact we're so passionate about.
Website: www.peoplescaptain.co.uk
Instagram: @peoplescaptain